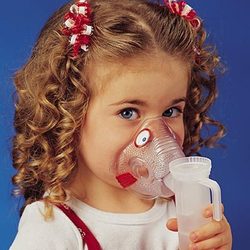 Duluth, GA (PRWEB) May 8, 2010
In the United States alone, almost 7 million children have asthma (Atlanta is ranked 47th among the 50 worst cities for asthma nationwide), which is one of the most common serious chronic diseases of childhood. In addition, asthma is a leading cause of hospital emergency department visits and school absenteeism. According the Georgia Department of Human Services, an estimated eleven percent of the state's children have asthma, and that number is rising.
In response to these alarming statistics, and in an effort to raise public awareness of the risks faced every day by approximately 23 million Americans living with asthma, including more than 150,000 Georgia residents, National Allergy Supply is joining the Environmental Protection Agency (EPA) to participate in Asthma Awareness Month and World Asthma Day. Each year, National Allergy Supply donates allergy pillow and mattress covers to indigent allergic and asthmatic patients via individual doctor requests. For National Allergy Supply, every month is Asthma Awareness Month.
All across the world, events are being held in May as part of Asthma Awareness Month. Please join National Allergy Supply and the EPA at events nationwide during May. Each event will raise awareness about indoor and outdoor pollutants that trigger asthma and ways to prevent asthma episodes.
For more information on EPA's asthma Program and Asthma Awareness Month, log onto http://www.epa.gov/asthma or visit http://www.nationalallergy.com.
# # #