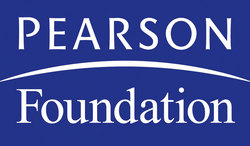 New York, NY (PRWEB) May 6, 2010
The Pearson Foundation today announced a donation of $2.2 million to the Smithsonian to develop, host, and support innovative education programs for teens and teachers. The gift includes funds to bring young people together with educators at the Hirshhorn Museum and Sculpture Garden and at the National Postal Museum to test and share ways to use mobile and digital technologies in a museum setting. It also supports the Smithsonian museums' use of these technologies to disseminate free Smithsonian education programs to classrooms and cultural institutions around the globe.
The opportunity builds upon the Council of Chief State School Officers (CCSSO) Next Generation Learning initiative announced at this time last year. Beginning this summer, educators at both the Hirshhorn and U.S. Postal museums will develop individual "next generation learning" approaches, adapting programming provided by The Mobile Learning Institute, the Nokia/Pearson Foundation alliance that brings mobile and digital technologies directly to school classrooms, museums, and libraries. In addition, these educators will share the results of these next generation learning investigations with local and visiting teaching teams from across the United States.
"We're grateful for this support from the Pearson Foundation and the opportunity it provides the Smithsonian to better serve students and educators across the country," said Wayne Clough, Secretary of the Smithsonian Institution. "In this cooperative effort, the Mobile Learning Institute's expertise will help us reach out to young learners while exploring new, creative ways to share our vast collections and inspiring experts. We're not certain where these new technologies will lead, but we're fortunate to start this journey in a way that ensures that we will learn from museum visitors, from the Mobile Learning Institute, and from the Council of Chief State School Officers."
As part of the three-year grant commitment, national teaching teams--including those nominated by CCSSO members--will visit the Smithsonian museums to participate in Mobile Learning Institute workshops. They will have the opportunity to develop their own approaches to Smithsonian exhibits and collections and to work collaboratively with museum experts and Mobile Learning Institute personnel to develop a dynamic library of free, digital resources that will deliver similar next generation learning experiences to middle- and high-school classrooms across the United States.
"Bringing this innovative programming to the Smithsonian provides a dynamic, local laboratory where Washington DC students, teachers, and educators can join their national counterparts and see for themselves the ways in which technology is making learning more immediate and more personalized for the next generation of learners," said Gene Wilhoit, Executive Director of the Council of Chief State School Officers (CCSSO). "We look forward to learning from their interaction and to sharing the results with CCSSO members and with educators across the country."
In conjunction with this initiative, the Mobile Learning Institute and the Smithsonian Center for Education and Museum Studies will host a series of leadership conferences in Washington. Mobile learning experts and university researchers will share their knowledge and findings about how to use social networking, game-based learning, augmented reality, and related learning approaches in classrooms and after school programs. These summits are expected to begin later this year.
"Together with the Pearson Foundation, Nokia has served more than 25,000 young people and educators since we first launched the Mobile Learning Institute in 2005," said Michael Quesnell, Senior Manager, Corporate Social Investment, at Nokia. "We look forward to sharing today's latest technologies with so many more educators and young people together with the Smithsonian, and to seeing the results of their shared creativity and innovation.
"For educators in classrooms and in cultural institutions, this is a particularly exciting time--one in which the latest technologies make it possible to re-imagine ways in which young people can learn inside and outside the classroom," added Pearson Foundation President Mark Nieker. "We're looking forward to exploring new approaches to next generation learning together with the Smithsonian and with the young people and teachers they serve, and to sharing the results of these investigations with educators everywhere."
About the Smithsonian
The Smithsonian is the world's largest museum and research complex, with 19 museums and the National Zoo, as well as research centers around the world. It was created by Congress in 1846 under the terms of the will of James Smithson of England, who in 1826 bequeathed his property to the United States of America "to found at Washington, under the name of the Smithsonian Institution, an establishment for the increase and diffusion of knowledge." More information about the Smithsonian can be found at http://www.si.edu.
About The Council of Chief State School Officers
The Council of Chief State School Officers (CCSSO) is a nonpartisan, nationwide, nonprofit organization of public officials who head departments of elementary and secondary education in the states, the District of Columbia, the Department of Defense Education Activity, and five U.S. extra-state jurisdictions. CCSSO provides leadership, advocacy, and technical assistance on major educational issues. More information about The Council of Chief State School Officers can be found at http://www.ccsso.org.
About Nokia
At Nokia, we are committed to connecting people. We combine advanced technology with personalized services that enable people to stay close to what matters to them. Every day, more than 1.2 billion people connect to one another with a Nokia device - from mobile phones to advanced smartphones and high-performance mobile computers. Today, Nokia is integrating its devices with innovative services through Ovi (http://www.ovi.com), including music, maps, apps, email and more. Nokia's NAVTEQ is a leader in comprehensive digital mapping and navigation services, while Nokia Siemens Networks provides equipment, services and solutions for communications networks globally. More information about Nokia can be found at http://www.nokia.com.
About Pearson Foundation
The Pearson Foundation extends Pearson's (NYSE: PSO) commitment to education by partnering with leading nonprofit, civic, and business organizations to provide financial, organizational, and publishing assistance across the globe. The Foundation aims to make a difference by sponsoring innovative educational programs and extending its educational expertise to help in classrooms and in local communities. More information about the Pearson Foundation can be found at http://www.pearsonfoundation.org.
Contact:
Adam Ray
Pearson Foundation
415.533.1005
###