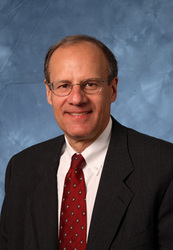 He brings a lot of experience back to the school.
Irvine, CA (PRWEB) May 10, 2010
The Board of Regents of Concordia University Irvine is pleased to announce that Dr. Kurt Krueger has been voted as President-elect of the University.
Board Chair Craig Olson, President and CEO of Fresh Start Bakeries, made the announcement on Tuesday evening at a special convocation attended by students, faculty, staff, board members, and the presidential electors, drawing the nine-month search for Concordia's fourth president to a close.
Krueger formally accepted the position on Wednesday and expressed his gratitude to the campus community and electors, "I love the university," he said. "I spent 19 years here. . . We put a lot of work in. I see good days ahead for Concordia University Irvine."
Dr. Krueger currently serves as President of the Concordia University System (CUS) and Executive Director for the Board for University Education of The Lutheran Church--Missouri Synod (LCMS), where he oversees the operations of the ten Concordia University System colleges and universities. Prior to serving as CUS President, Dr. Krueger held numerous positions in Lutheran higher education, including Provost, Dean of the School of Arts & Sciences and Professor of English at Concordia University Irvine, and Assistant Professor of English at Concordia University Wisconsin in Mequon, Wisconsin.
Krueger laid out his leadership priorities as he takes on his new role as President. He hopes to stay faithful to Concordia's Lutheran Christian mission and pursue excellence in every feat the school faces in the future. "The two key terms are faithfulness and excellence," he said, "and that should form the umbrella over everything we try to accomplish."
His plans for the university include lowering the discount rate of tuition, paying down the school's debt, building up the endowment and adding new programs. "Concordia offers a quality education; we need to determine how to attract new students who can benefit from the exemplary education we provide here," he said.
Many of those who attended the convocation expressed their enthusiasm over the outcome. "The fact that he has a long history at Concordia makes him stand out," said Reverend Dr. Larry Stoterau, President of the Pacific Southwest District of the LCMS and a member of the electoral committee. "He brings a lot of experience back to the school." George Allen, junior, said, "He was who I was hoping for because he was the candidate most concerned with students and with education." "I like that he has an earned doctorate, he's academic, personable, and knows the faculty," said Konrad Hack, Assistant Professor of Communication and Director of Forensics.
Dr. Krueger earned a B.A. in English from Valparaiso University (Valparaiso, IN), an M.A.T. in English Studies from Lewis and Clark College (Portland, OR), an M.A. in English from Marquette University (Milwaukee, WI), and his Ph.D. in English from Indiana University of Pennsylvania (Indiana, PN). He serves on the Lutheran Education Conference of North America (LECNA) Board of Directors, and the North American Missions Advisory Council for the LCMS. He is a frequent speaker at national and international Lutheran education and leadership conferences. Dr. Krueger is a member of the American Association of Higher Education, the Hemingway Society, and the Lutheran Education Association.
Dr. Krueger will take office in early July, and will be formally installed in the fall of 2010. He and his wife Val reside in St. Louis and have two grown children in California.
A member of the Concordia University system of The Lutheran Church-Missouri Synod, Concordia University Irvine, guided by the Great Commission of Christ Jesus and the Lutheran Confessions, empowers students through the liberal arts and professional studies for lives of learning, service, and leader . To learn more visit http://www.cui.edu.
# # #