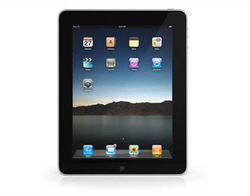 Sellmoo.com recently sold an iPad for $2.00
Tampa, FL (PRWEB) May 8, 2010
Online penny auction, Sellmoo.com is changing the way you shop online. Sellmoo recently sold an iPad for $2.00, a far cry from the iPad's $500 starting price. This unique auction site not only sells iPads, but all the high end items you can think of, which includes; PS3s, Xbox 360s, iPhones, TVs, Laptops and more, all for similar savings.
Since opening earlier this year, Sellmoo has been dishing out huge deals. Unlike eBay and other traditional auction sites, Sellmoo's auction strategy starts sale items off at $0 and sets a time limit for each auction. Every time a bid is placed, the price increases by just $0.01, and 10 seconds are added to the auction countdown clock. The winner of the auction is the last person to bid when the timer reaches zero. Sellmoo has termed this style of auctioning as "competitive shopping", which suits perfect.
"We provide a shopping experience like none other and the prices our customers are paying on top of the line products is 2nd to none," said Sellmoo's spokesman. "During the worst economic downturn since the Great Depression, it is nice to offer our customers the opportunity to purchase some of today's hottest electronics, computers, video games, TVs and much more at unbelievable discounts through Sellmoo's online auctions. We collided online shopping and online auctions and out came a whole new shopping experience."
Sellmoo launched in the U.S. and Canada earlier this year and has expanded to the U.K., Australia, Ireland recently. They recently launched a TV ad campaign that can be seen on channels such as ESPN and Oxygen.
# # #