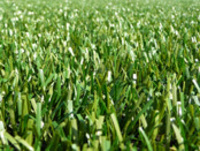 "The main reasons to choose for artificial grass were the additional hours of play and the possibility to collect water and irrigate the surrounding pitches", stated Ken McBride, Sales & Marketing Manager of GreenFields Synthetic Turf Australia.
Melbourne, Australia (PRWEB) May 7, 2010
Community and sporting groups now have access to a multisport synthetic facility at Keilor Park Recreation Reserve. The football fields are part of a 1.750.000 USD worth sport accommodation and were built for the benefit of Brimbank City Council. The facility has two football pitches, a cricket pitch between them and AFL goals on either side to provide a great asset for soccer and other sporting clubs, and schools. They will also greatly increase recreational capacity for the wider community.
The investment is an answer to the growing popularity of soccer and gives Keilor Park Soccer Club the possibility to expand and field more girls' teams. The artificial grass pitches are expected to be a showcase example of industry best practice by providing durable, year-round, multi-sport, and low maintenance.
"Local sports grounds are vital to the social fabric, strength and wellbeing of a community. By improving the quality of this facility greater participation is encouraged" Ken McBride, Sales & Marketing Manager for GreenFields Synthetic Turf Australia said. "The main reasons to choose for artificial grass are the additional hours of play and the opportunity to derive income from field hire. In addition, the possibility to collect water and irrigate the surrounding pitches is really valuable, especially in this climate".
"Because of the drought and not being able to use as many grounds, the local soccer club could not expand anymore. With this facility Brimbank keeps grassroots sport alive and meets the challenges of the drought," continues Ken McBride. "GreenFields was announced as one of only 5 FIFA Licensees in the world to be raised to the status of FIFA Preferred Producer and this status brings with it extra responsibilities on us as a provider and greater security for our customers. We realized the facility within the budget and on time despite some challenging moments", stated McBride.
The installation of the two artificial grass fields is another milestone for GreenFields as it is their first FIFA 1-Star field on the Australian continent. The fibers of these artificial grass systems have a flexible spine providing a high resilience even after extensive use. As a consequence the artificial grass provides excellent playing qualities especially when it comes to ball roll. Through the duo-tone make up and the softness of the fibers, this system offers everything player's desire: a natural look and feel, a soft and natural touch, and natural playing characteristics.
The use of artificial grass surfaces is in line with principles of enhanced environmental sustainability and reduced water consumption that are important to the Brimbank City Council. By investing in water-efficient assets the City Council is making a difference now and into the future for the local community. A special feature of the new facility is the water harvesting infrastructure, which enables to irrigate adjoining natural fields. In order to collect surface and subsurface water a 10,500 litre underground sump tank has been installed. Ultimately this water will be pumped to an extremely large capacity water storage area where it can be used on natural turf areas of Keilor Park Recreation Reserve.
###