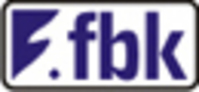 "...this partnership further enhances our ability to meet the complex operational needs of global life science businesses..."
London, United Kingdom and Milan, Italy (PRWEB) May 10, 2010
Model N, Inc. and Feedback Processi Logici srl, (FBK) today announced they are partnering to deliver an integrated, industry-first solution that leverages FBK's expertise in European Life Science Bid and Tender Management Software and Model N's global Life Sciences Revenue Management leadership. The combined solution of Model N Revenue Management and FBK Bid & Tender Management will give manufacturers greater visibility and control over their diverse revenue streams and life cycles in EMEA.
Life Science tender and sell-side contracting processes are becoming more and more complex in an era of rapid globalization. With top-line growth slowing, manufacturers are moving away from a reliance on blockbuster products and focusing on improving operational efficiency in an effort to boost the bottom line. In EMEA specifically, the pressure for greater effectiveness is even more significant considering the rise in buy-side sophistication, purchasing power, and fierce competition for exclusive supply tenders that may last for up to five years and cover large geographic areas or purchasing groups. As a consequence, industry innovators are increasingly turning to domain-specific solutions that allow them to maximize the value of existing revenue streams, improve opportunity management, and enhance revenue strategies and planning.
The Model N and FBK partnership will provide Life Science manufacturers in EMEA with a purpose-built solution that aligns pricing strategy, price management and execution, sell-side bid and proposal management, tender management, and settlements management on a single, integrated platform. The solution gives manufacturers optimized, real-time visibility into net price and margin achievement, segmented by customer type, geography, and business unit all the way down to individual customers and sales representatives. It also provides a market-leading operational transaction platform that ensures formal requirements are met, pricing conflicts and contract compliance are managed, and tender management processes are as efficient as possible.
"Model N's commitment to addressing the challenges of global Life Science companies is reflected in our spate of Global Top Twenty wins over the past year," said Niels Skov, Managing Director, Europe for Model N. "Driven by requests from our global customers, this partnership further enhances our ability to meet the complex operational needs of global life science businesses in an era of increasing revenue management complexity in the tender management area. We are excited about the value our joint solution provides and we very much look forward to partnering with FBK to deliver added value to our joint customers."
"Over the last 12 years FBK has operated exclusively in the European Life Science sector, responding to Bid and Tender issues with our Contract Manager suite, which solves real-world problems," explained Andrea Albonico, Chairman and Co-Founder of Feedback Processi Logici, "We are proud that Model N identified FBK as a valuable business partner. We believe Model N and Contract Manager together will provide our customers with a competitive advantage unrivaled in the EMEA Market."
About Model N
Model N is the leader in Revenue Management solutions, offering an integrated suite of applications for analytics, pricing strategy and execution, contracts, compliance, rebates, fees, and chargebacks optimized for the industry practices of Life Sciences and High Tech companies. Enabling the creation of a seamless, end-to-end process from price setting through settlements payment, Model N's uniquely integrated approach eliminates revenue leakage and delivers the visibility and controls needed to avoid the risks of non-compliance. Customers include: Atmel Corp.; Boston Scientific Corp.; Bristol-Myers Squibb Company; Medtronic, Inc.; Ortho-Clinical Diagnostics, a Johnson & Johnson company; and Pfizer, Inc. Model N Inc is headquartered in Redwood Shores, California, and has offices across the U.S., as well as Europe and India. For additional information, visit http://www.modeln.com.
About Feedback Processi Logici
Feedback Processi Logici (FBK) is the leading provider of Tender Management solutions for the European Life Science industry. The company's Contract Manager suite offers editions tailored to satisfy the specific needs of the Medical Device, Pharmaceutical, and Diagnostic markets and is scalable to cover the needs from local operations up to and including a global corporation's EMEA Shared Service Center. The modular and configurable application manages the entire lifecycle procedures of both simple offers as well as complex tenders, and is the one fundamental tool for planning and performing the activities of Tender Offices: pre-offer, offer, documentation, awards, extensions renewals and improvements, price overlapping, product substitution and flanking, service tendering, free products, and sample labeling among many others. Clients include Abbott Diagnostics, Biomerieux, BSN Medical, D-Group, Dompè Group, GE-Healthcare, Genzyme, J&J Medical, Nutricia-Danone Group, Oxoid-Thermofisher, Sanofi-Pasteur MSD, Smiths Medical, St-Jude Medical, and W.L.Gore. FBK is headquartered in Milan, Italy. For further information on Contract Manager or our Meeting Management product, please visit http://www.fbk.it.
Model N is a mark of Model N, Inc. All other company names mentioned are the property of their respective owners and are mentioned for identification purposes only.
###