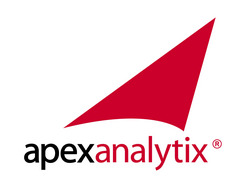 Greensboro, NC (PRWEB) May 10, 2010
Today APEX Analytix® is launching a new service to help companies detect and prevent costly payroll fraud – including falsified timesheets, inflated salaries and even fictitious employees receiving a paycheck.
APEX Analytix® is a global leader in software and services to safeguard disbursements, reduce risks and improve performance across the procure-to-pay cycle. The company's new Payroll Analysis Service combines the expert analysis of certified fraud examiners with the sophisticated detection capabilities of complex software algorithms.
"Payroll scams are a costly problem that can be exacerbated by plant closures, staff reductions and turnover," says Steve Yurko, CEO of APEX Analytix®. "Experience shows fraud often soars during tough economic times when companies can least afford the loss. That makes effective detection and prevention a must."
According to recent research by the Association of Certified Fraud Examiners, U.S. organizations lost an estimated 7 percent of their annual revenues to fraud in 2008 alone, representing a staggering $994 billion of the U.S. Gross Domestic Product.
To help companies combat the problem and target payroll scams, APEX Analytix® assesses payroll data and personnel files against dozens of potential fraud scenarios. Risks are rank-ordered for investigation and an actionable mitigation plan is recommended to prevent both current and future losses.
The new Payroll Analysis Service builds on a growing portfolio of APEX Analytix® products and services designed to help companies detect fraud and protect hard-earned profits. Among them are:

FirstStrike® Fraud Detect, a software solution that uses continuous monitoring to uncover and prevent fraud in accounts payable.
Vendor Risk Analysis, a software and services solution that detects potentially fraudulent vendors and identifies high-risk transactions.
"Fraud is a costly problem that can impact a company's profitability and damage its reputation among clients and shareholders," says Ed Arnold, compliance coordinator and director of risk management for APEX Analytix®. "With the introduction of our new Payroll Analysis Service, companies have an effective solution for surfacing problems and stopping fraud in its tracks."
About APEX Analytix®
APEX Analytix® helps companies unlock their potential by maximizing their profitability and safeguarding disbursements globally. Our innovative people, processes and technology have transformed the audit recovery industry – led by FirstStrike®, our family of standards-based software. For more than 15 years, FirstStrike® has been used by some the largest accounts payable teams on the planet to detect and prevent errors, halt fraud in its tracks and improve procure-to-pay performance. APEX Analytix® also is the world's leading provider of recovery audit and risk analysis services for the manufacturing, retail, government, services, healthcare and insurance sectors, where we help firms recapture lost profits and protect trillions of disbursements each year. For more information, visit http://www.apexanalytix.com or call 800.284.4522.
###