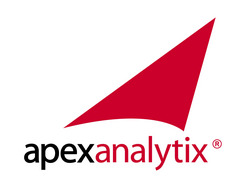 Greensboro, NC (PRWEB) May 11, 2010
APEX Analytix®, a global leader in software and services to safeguard disbursements, reduce risks and improve performance across the procure-to-pay cycle, today announced two new initiatives to enhance the services it delivers to clients. The company has launched a new Audit Planning and Assurance group and a new centralized Project Management Office to accelerate recoveries and uncover new opportunities to maximize client profitability.

Audit Planning and Assurance
The company's new Audit Planning and Assurance group pulls together practice leaders in data analytics, freight audit, reverse sales and use taxes, media planning and advertising, contract compliance and pricing. The initiative is led by Jim Arnold, president and chief operating officer.
"We plan to leverage our technology and our deep audit expertise to evolve industry best practices and deliver new value to our customers," Arnold says. "Our objective is to isolate recovery opportunities that are unique to each business and often overlooked by other audit recovery firms – from pricing errors and incorrect freight rates to missed tax credits."
The new team will use FirstStrike® overpayment detection technology to analyze data from a client's accounts payable and purchasing systems and produce a cumulative profile of opportunities for savings. The same technology is offered by APEX Analytix® as a managed software service – enabling clients to establish continuous controls monitoring and to detect even the most elusive overpayments across the procure-to-pay cycle.
Project Management Office
To support its growing audit services business, APEX Analytix® also has established a new Project Management Office (PMO). The organization consolidates the systems, processes and metrics needed to manage client engagements more systematically and efficiently than ever before. Leading the effort is Senior Vice President of Operations David Hester.
"Our PMO is a lean organization that empowers our audit managers and directors to produce faster and better results," Hester says. "Using flexible systems, reports and processes, we can more readily address each client's unique needs, share industry best practices, track completion of key milestones and exceed client expectations."
About APEX Analytix®
APEX Analytix® helps companies unlock their potential by maximizing their profitability and safeguarding disbursements globally. Our innovative people, processes and technology have transformed the audit recovery industry – led by FirstStrike®, our family of standards-based software. For more than 15 years, FirstStrike® has been used by some the largest accounts payable teams on the planet to detect and prevent errors, halt fraud in its tracks and improve procure-to-pay performance. APEX Analytix® also is the world's leading provider of recovery audit and risk analysis services for the manufacturing, retail, government, services, healthcare and insurance sectors, where we help firms recapture lost profits and protect trillions of disbursements each year. For more information, visit http://www.apexanalytix.com or call 800.284.4522.
###