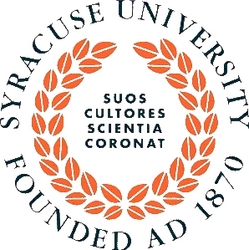 Through this partnership with Brand-Yourself, SU is preparing graduates for success in today's digital environment." -Mike Cahill, Director of Career Services Syracuse University
Syracuse, NY (PRWEB) May 10, 2010
Syracuse University has entered into an agreement with Brand-Yourself.com, an online reputation management platform that helps individuals tap the web to maximize job opportunities. Under the initiative, all students graduating in December 2009, May 2010, and August 2010, will have access to a six month free subscription to Brand-Yourself.com - giving them an edge in one of the most competitive job markets since the Great Depression.
"We're committed to helping students achieve success even after they leave the classroom," explained Bruce Kingma, SU's associate provost for entrepreneurship. "This initiative ensures our students maximize their career opportunities after college."
The deal reflects how the web is fundamentally changing the hiring process, said Mike Cahill, director of Syracuse University Career Services. "The internet is changing the way that employers are finding and evaluating job candidates. Students should not only be aware of what employers can find out about them on the Internet, they should be actively managing their online profiles. Through this partnership with Brand-Yourself, Syracuse University is making a commitment to prepare graduates for success in today's digital environment."
Brand-Yourself, which has won a number of national awards including Entrepreneur Magazine's Top 5 College Entrepreneurs of 2009, empowers users to discover how they're currently perceived online, build positive content that aligns with their career goals, optimize their professional profiles to show up above negative or irrelevant results in Google, promote their skills on social networks, and monitor their progress as they build their personal brand across the web.
This year's graduating students will now be able to create their own website that showcases their professional qualifications, improve the professionalism of their Facebook, LinkedIn and Twitter profiles, and grow their professional network based on their field and location. They will also be able to measure the relevance of Google search results for their name and bury unwanted search results with professional content to make sure they're being accurately represented online.
"This deal was a perfect fit," said Brand-Yourself CEO Pete Kistler. "Along with our online toolset, we're providing workshops to help students build a visible and credible web presence, and connect to the wealth of hidden job opportunities on sites like LinkedIn and Twitter." Kistler's team is sought nationally for speaking gigs about online reputation management and Kistler writes for the #1 job blog in the country.
Kistler and three other Syracuse University students founded Brand-Yourself:

Pete Kistler, recognized by Entrepreneur Magazine as a top 5 collegiate entrepreneur, serves as CEO;
Robert Sherman, founded his first tech company, CR Web Connections, 7 years ago, serves as CTO/CFO;
Evan Watson is VP of Sales; and
Patrick Ambron '09, an alumnus of the Newhouse School of Public Communications helped co-develop the New Media Curriculum at Syracuse, serves as CMO.
About Brand-Yourself.com:
Brand-Yourself is the first online reputation management platform that empowers individuals to put their best foot forward on the web. Brand-Yourself's automated tools leverage the power of search engine optimization and social media, to help users to build and monitor a visible personal brand online. The system helps make meaningful connections by providing targeted recommendations of people to connect with based on industry and geographic location. They also partner with businesses, advertising and PR firms to build brand awarness through the brands of employees and their blog (http://blog.brand-yourself.com) reaches 40 thousand visitors a month. . Sign up for a free trial at http://brand-yourself.com.
Contact
For more information contact Patrick Ambron (CMO) at pambron (at) brand-youself (dot) com.
###