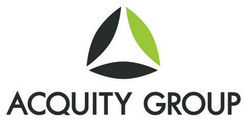 Information related to cost, quality and business purpose is often either fragmented across the enterprise, or partially complete
Chicago, IL (PRWEB) May 10, 2010
Acquity Group, a leading services firm focused on technology solutions, has announced that Paul Wheaton will speak at CA World 2010, being held May 16-20 at Mandalay Bay Resort and Casino in Las Vegas.
Now in its fifteenth year, CA World 2010 brings together CA customers, business partners, executives and IT leaders from around the world as they attend education, training and networking sessions focused on IT management strategies to optimize business performance.
Wheaton's session, "A Practical Approach to IT Service Portfolio Management", will highlight best practice frameworks, including ITIL, IT Asset Management and Project Portfolio Management (PPM), as well as the values and limitations of implementing these frameworks. In addition, Wheaton will describe methods to align IT services and resources to core business services.
"Information related to cost, quality and business purpose is often either fragmented across the enterprise, or partially complete," says Wheaton. "IT and the overall business must be aligned in strategy and communications in order to improve service delivery and help achieve organizational goals."
Along with keynote speakers and networking opportunities, CA World 2010 offers special programs including a Business Management Symposium (BMS), IT Management Symposium (ITMS) and a series of sessions for CA partners. General conferences will cover a variety of topics surrounding IT Management.
Hear Wheaton speak on Monday, May 17 from 3:45 to 4:35 p.m. For more details about his session, visit the web site. Acquity Group will also be exhibiting in the state-of-the-art CORE and Exhibition Center, where hundreds of exhibits feature demonstrations from CA and its business partners.
About Acquity Group:
Acquity Group delivers award-winning, tailored solutions to elevate brands and businesses by maximizing the digital channel. Acquity Group's innovative strategy, marketing & design, IT planning, and commerce & content services are the cornerstone of effective digital communication for today's leading brands. Acquity Group is headquartered in Chicago and has offices in Irvine, CA; Los Angeles, CA; Overland Park, KS; Scottsdale, AZ; and Dallas, TX. To define a unique perspective for your business, contact Acquity Group at http://www.acquitygroup.com.
All trademarks, trade names, service marks, and logos referenced herein belong to their respective companies.
###