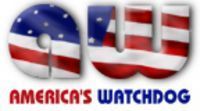 Washington, DC (Vocus) May 10, 2010
The Mesothelioma Victims Center was created after a close family member was diagnosed, and later passed away from mesothelioma. The mission of the group is to help mesothelioma victims, or their families in every possible way-including Social Security, or VA disability issues, health care treatment options in the area of the victim, and other vital information-all at no charge. Included in this service is providing the mesothelioma victim, or their family the names and contact information of the best mesothelioma law firms in the US. The group says, "one third of all US mesothelioma victims served in the United States Navy. The thought of a law firm running ads on TV, radio, or the Internet with the intent of doing little more than selling the victim and his, or her possible case to the highest bidder to a real mesothelioma law firm-turns our stomach-so we intend to end the practice=no more mesothelioma marketing law firms." The Mesothelioma Victims Center says, "we want nothing but the absolute best for a mesothelioma victim, and their family. The best US mesothelioma law firms get the best results, and the best settlements-so we will just give the victim, or their families the names of the best US mesothelioma law firms names & their contact information-no more mesothelioma law firm middlemen." For more information about the Mesothelioma Victims Center unparalleled approach to helping victims of mesothelioma, please call 866-714-6466, or contact the group via their web site at Http://MesotheliomaVictimsCenter.Com
Who Can Get Mesothelioma? Individuals exposed to asbestos. As Follows
Individuals who served in the US Navy. Especially Navy personnel who served in or around naval ship engine rooms. One third of all US mesothelioma victims served in the US Navy. Members of the US Army, Air Force, Marines, or Coast Guard, Naval ship yard workers, Oil refinery workers, Ship yard workers, Automotive repair specialists, Construction workers, Plumbers, Demolition contractors. It is not uncommon for a wife, or children to get being exposed to asbestos from the work clothing of an individual who worked in an environment where asbestos was present.
Because no other group is providing this full range of services, and because victims and their families need assistance in these areas, the Mesothelioma Victims Center is doing all of this at no charge, because its the right thing to do. The Mesothelioma Victims Center web site is located at http://MesotheliomaVictimsCenter.com.
Anyone wishing more information can call the Mesothelioma Victims Center anytime at 866-714-6466. Health care workers or physicians are encouraged to tell your patients about the Mesothelioma Victims Center.
###