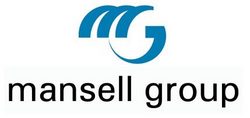 "People matter at Mansell Group, and that same belief is at the center of The Riverside Company. We are a perfect match, and we look forward to a successful partnership."
Atlanta, GA (PRWEB) May 10, 2010
Mansell Group, a global provider of technology enabled marketing solutions, announced two milestones today. First, the Mansell Group celebrates a decade of growth and innovation by joining an elite group of nine percent of startups that stay in business 10 years. Secondly, The Riverside Company, an international private equity firm, has made a strategic investment in the Mansell Group. This partnership will help fuel Mansell Group's expansion in the future by providing both financial and intellectual capital.
Marking a Decade of Business
Founded in a rented house in Atlanta in 2000, Mansell Group has grown into a multi-million dollar corporation supporting hundreds of clients and delivering billions of targeted marketing messages that help companies leverage digital channels to reach existing as well as prospective customers. Along the way, Mansell Group has earned many accolades.

Named twice to the Inc. 500 list, representing the fastest-growing private enterprises in the United States.
Selected a TAG Top 40 Innovative Company in Georgia.
Received a Pacesetter Award from Atlanta Business Chronicle for being one of the city's fastest-growing companies.
"Our entire team is proud of our accomplishments. But more importantly, we are motivated by the challenges and opportunities to come," said Allen Nance, President and Founder of Mansell Group. "We are driven by the single belief that technology has fundamentally reshaped the marketing landscape."
Strategic Investment Partnership
The Riverside Company is one of the largest and most respected middle market investors in the world, managing $3 billion in assets in 19 offices around the globe. Mansell Group joins a portfolio of more than 70 companies that generate $3.3 billion in annual revenues and employ 13,000 people.
"We chose to partner with Riverside to fuel our expansion because like Mansell Group, Riverside grew from a living room and today is still led by its two founders," Nance said. "People matter at Mansell Group, and that same belief is at the center of The Riverside Company. We are a perfect match, and we look forward to a successful partnership."
About Mansell Group (http://www.mansellgroup.com)
Mansell Group provides a suite of intelligent data-driven marketing solutions. With more than a decade of experience, Mansell Group combines leading technology and marketing insight to drive customer communication programs including: email communications, SMS mobile marketing, broadcast voice messaging, database management, customer intelligence, online lead generation, as well as a provides a complete professional services group. Mansell Group supports over 300 leading organizations including: AirTran Airways, AARP, ChoicePoint, National Education Association, Payless Shoe Source, SunTrust, Regions Bank, The Princeton Review, and Thomson Reuters. With a global footprint that stretches from Sydney, Australia to Atlanta, Georgia, more information is available at http://www.mansellgroup.com.
About Riverside Company (http://www.riversidecompany.com or http://www.riversideeurope.com)
The Riverside Company is a global private equity firm focused on acquiring leading small and medium-sized enterprises (with a value of up to $200 million) and partnering with strong management teams to enhance the success of its companies through acquisitions and organic growth. Since its founding in 1988, the firm has invested in 229 transactions with a total enterprise value of $5.2 billion. As of December 2009, the investment portfolio in North America, Europe and Asia includes 72 companies with annual sales totaling $3.0 billion/€2.1 billion, EBITDA of $457 million and more than 13,000 employees. Riverside offers the resources to complete acquisitions smoothly - thanks to $3.0 billion in assets under management, its more than 180 professionals in 19 offices (Atlanta, Brussels, Budapest, Chicago, Cleveland, Dallas, Hong Kong, Los Angeles, Luxembourg, Madrid, Melbourne, Munich, New York, Prague, San Francisco, Seoul, Stockholm, Tokyo and Warsaw) and its longstanding relationships with partner lenders. According to Thomson Venture Economics, eight of Riverside's nine mature funds rank in the top 25% of all funds (as of September 30, 2009). The firm's investors include the world's leading pension funds, endowments, funds of funds, insurance companies and banks.
# # #