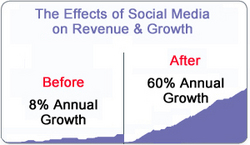 Santa Clara, CA (PRWEB) May 10, 2010
Social Media Strategies announced that Jaime Punishill, SVP Channel Strategy Internet and Mobile at CitiGroup will be keynoting the second annual Social Media Strategies conference on May 18-19, 2010. The conference will be focused on social business, marketing and optimization strategies for B2B and B2C.
Jaime is responsible for Channel Strategy and Social Media for CitiGroup. Jaime has been with Citibank for four years. Prior to joining the Internet and Mobile team, Jaime led Market Strategy and eBusiness for myFi, a startup business unit of Citi for innovative personal finance management, where he built Citi's first customer community.
Social media technologies are fundamentally changing the sales, marketing and operations process. Businesses that used social media increased their revenue and growth by 60% versus 8% for business that did not use social media, according to a report by Marketo, a social media company.
Consumers are spending more time and conducting more business online and businesses that have incorporated social media are reaping the benefits as they are gaining visibility with the consumer across the entire online purchase cycle.
The Conference will feature thought leaders in the Social Media industry, sharing their knowledge on best practices, marketing strategies, case studies, real world examples, ROI and metrics.
The conference will feature keynotes, discussions, panels and workshops featuring industry experts sharing their insights and knowledge on:

B2C and B2B Approaches to Social Media
How to Create Your Social Media Strategy
How to Sell Social Media to the "C" Suite
How to Implementing Large Scale Social Marketing Strategies
How to Leverage Social Media with Online PR
Optimization for Smarter Social Media
Social Analytics, Monitoring and Metrics for Social Media
The conference will also feature two other workshops on:
How you market your business on Facebook to increase revenue, drive website visitors and create brand awareness through customer engagement.
In this workshop you will learn:

Ten tips for getting your Fan Page found
How to create a branded Facebook user name
How often should you be posting and what should you be posting
Should you advertise on Facebook
How can you use Facebook to build your email database
What types of contests and user polls you should be using to drive engagement
How you can promote special deals and offers to the fans of your Facebook page to drive revenue
How to Market on Twitter
In this workshop you will learn:

How to use Twitter to drive revenue, build your email database and brand awareness
Learn our five step marketing plan for Twitter
Avoid the biggest mistakes made with Twitter
Examples of "best practices"
How to measure your success
Valuable Twitter tools and apps that you should be using to market with Twitter
The conference will feature discussions on social media marketing and optimization strategies, techniques and cases studies for creating and implementing a social media campaign, and delve into social media strategies for lead generation, increasing website traffic, social analytics, engagement and ROI.
The two-day Conference will feature thought leaders in the Social Media industry, sharing their knowledge on best practices, marketing strategies and real world examples and how businesses can leverage social media it to achieve their business goals.
The Social Media Strategies Conference is relevant and geared to:

Chief Marketing Officers (CMOs)
Social Media Marketers, Managers & Strategists
Online Advertisers, Ecommerce & Internet Marketers
Online Community Managers
Search Engine Marketers
Search Engine Optimization Specialists (SEO)
Web Analytics Professionals
Ad Agencies
Media planners, Buyers & Publishers
About Social Media Strategies
The Social Media Strategies is a conference on social business, social marketing, advertising and optimization. It is the premier event for CMOs, Social Media Marketers, Manager, Strategists, Search Marketers, Online Community Managers, Corporate Communications, PR, Marketing, Advertising, and Recruiting Professionals. For more information visit http://www.webguild.org/events/socialmedia/
Contact: Daya Baran 650-450-4247
# # #