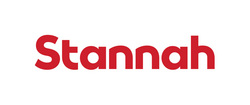 Our new brand will not be successfully delivered by marketing alone. It is the responsibility of everyone in the business.
(PRWEB) May 12, 2010
Stannah is a very familiar name to every consumer in the UK and many worldwide. To building professionals Stannah is also a well-known name. The UK manufacturer's commercial portfolio, which began in the 1860s, has significantly grown. Today the company can and do supply complete lifting solutions for some of the largest business names in the UK.
To celebrate their successes and meet the challenges of the future Stannah are refreshing the Stannah brand.
Jon Stannah takes up the story:
"For almost 150 years Stannah has remained a resolutely independent British business. By remaining true to our family values and taking care to look after our people and our customers we have been quietly successful, expanding to have operating companies across the UK and all over the world.
"With growth, and facing increased competition in all our markets, we have spent the last year developing a clearer, more consistent approach to managing and communicating our business to stand us in good stead for the future.
"At the heart of this work is a strong but simple promise that defines our position within our industry: 'always true to our word'. This reflects the way we go about business – with care, fairness and practicality – so that we can provide life-and work-enhancing products and services to our customers."
Although Stannah is world-renowned for stairlifts, they are a single organisation with many specialities: passenger lifts, platform lifts, goods lifts, stairlifts, escalators, moving walkways and related lift services. By defining what they stand for as a business overall they are now able to communicate more effectively – with a refreshed approach – with different customers, their people, suppliers and the public.
Jon Stannah continues:
"Visually our new brand launch will begin with new signage, new work wear, new vehicle livery and of course, a new wordmark. The look of all our communication will change. But our brand will not be successfully delivered by marketing alone. It is the responsibility of everyone in the business. We know the time is right for change. This is not a campaign for the short-term. Re-branding has provided the long-term change to embrace a new and exciting future."
###