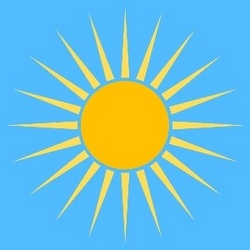 With the current economic conditions, it is critical for homeowners to become educated about home watch services and how much money they actually save through our in-house provided preventative maintenance and weekly inspections
Fort Myers, FL (PRWEB) May 11, 2010
Homeowners in Southwest Florida have long been aware of the perils associated with owning an investment property or second home so choosing a local Home Watch company just got easier.
As the hurricane season is approaching, the risks have just increased and Sunshine Homewatch, LLC is taking the bull by the horns. Sunshine Homewatch, LLC has just released a new inspection guideline report for homeowners which now provides more proactive measures giving homeowners more peace of mind. Sunshine Homewatch, LLC provides homeowners in the Naples, Bonita Springs, and Fort Myers areas with a local on-site support system to homeowners who are worried about protecting their properties while they are away.
The new inspection guidelines release by Sunshine Homewatch, LLC now provide homeowners with a full 85 point inspection on their homes with a completely customizable feel.
"We feel it is important for people to understand the dangers associated with owning a home in Southwest Florida while they are away and to be able to tell us what is important to them" says Co-Founder Raymond Rhodes of Sunshine Homewatch, LLC. "Our goal is to provide a new customer-based experience for homeowners and investors alike."
Although many homeowners understand why home watch is necessary, many still require the the full knowledge of what a home watch company should be providing to their clients. Sunshine Homewatch, LLC is one of the only companies to fully bridge the gap between proactive owners and a local on-site representative, allowing consumers to take part in the decision process while being away.
Since Launching in March of 2010, SunshineHomewatch.com has successfully connected people who own homes in the Southwest Florida area with a trustworthy and reliable local company.
"Our goal is to educate home buyers and homeowners to understand what is necessary for a local home watch company, while providing quality services for the clients in our network " says Raymond Rhodes Co-Founder of SunshineHomewatch.com. "With the current economic conditions, it is critical for homeowners to become educated about home watch services and how much money they actually save through our in-house provided preventative maintenance and weekly inspections. We strongly encourage everyone to use the tools we provide on our site as a reference, and reward our clients for making a sound decision to incorporate our services through unparalleled support and reporting procedures. Even if potential clients don't choose our services, at least they understand what other companies need to be checking for and that is the most important process to us."
Sunshine Homewatch, LLC connects homeowners and a local on-site source no matter where they happen to be in the world. The services provided can end up saving the homeowners money through preventative maintenance and insurance premium deductions. The Sunshine Home Watch system rewards educated homeowners by providing major immediate on-site reporting in a full and complete checklist that is currently one of the most comprehensive in the industry. Also incorporated into their reporting, Sunshine Homewatch utilizes the latest in technology to process pictures of the locations, sending them to the property owners in real time.
"We set ourselves apart because we focus on educating consumers as opposed to rushing them to make a purchase" says Co-Founder Jon Rogers. "Homeowners are encouraged to take their time browsing the market so that they have a better understanding of the significance of having a fair and honest home watch company inspecting their investment. By focusing on education, we are positioning Sunshine Homewatch to be the first stop for all in the market because we care about their needs."
Sunshinehomewatch.com provides information and resources to consumers for free. Revenue is generated through service agreements with homeowners and investors throughout the country. The inspectors found at Sunshine Home Watch are all licensed, bonded, insured and fully trained using over 40 years of inspection experience.
For more information about Sunshine Homewatch, LLC, please visit SunshineHomewatch.com or contact Raymond Rhodes
Contact
Raymond Rhodes
Sunshine Home Watch, LLC
Phone: 239.895.1171
Email: sales(at)sunshinehomewatch.com
Web: sunshinehomewatch.com
###