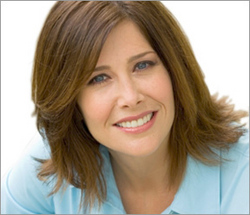 I'm thrilled and privileged to be a part of bringing ToughLOVE's new transformational program to today's--and tomorrow's--generation of parents
Los Angeles, CA (PRWEB) May 11, 2010
Stacy Kaiser, the psychotherapist, media personality, and author of the upcoming self-help book, "How To Be A Grown Up" (HarperOne, an imprint of HarperCollins Publishers, June 2010), has joined ToughLOVE® America LLC as its Chief Program Officer, the Company announced today.
ToughLOVE will be launching a modernized version of its acclaimed program, which has helped millions of parents both prevent and solve conflicts and crises with their teens and tweens since its introduction thirty years ago. Ms. Kaiser developed the new program, which is based on ToughLOVE principles that have been validated by, among others, a landmark study from Harvard University (Raising Teens).
Stacy, who is known for her firm but warm style as a clinician and commentator, created the Company's new program by blending its traditional, copyrighted parenting principles with the facts of science and modern sensibilities, all informed by her many years of practice as a family therapist and life coach. "Guiding kids through the intense challenges of adolescence has always been one of the hardest jobs for parents, Kaiser says. "Now, it's harder than ever. Whether it's parents working more and supervising less, the influence of media and technology, or today's permissive society, moms and dads need help. The new ToughLOVE program will enable parents to prepare their kids for adulthood while protecting them from growing up too quickly."
In her role with ToughLOVE, Stacy will lead the development of all the Company's DVDs, books, and CD's, as well as its programming for television, radio and the Internet. She'll also represent the Company in public appearances, such as on television news and talk shows. Kaiser appears regularly as an expert news commentator on CNN, CBS, FOX and ABC, and has appeared on talk shows and entertainment programs such as The Tyra Banks Show and Access Hollywood.
"I'm thrilled and privileged to be a part of bringing ToughLOVE's new transformational program to today's--and tomorrow's--generation of parents," Stacy said, adding, "ToughLOVE teaches parents how to take charge of their households by setting and enforcing limits with their kids. As a therapist and a single mother of two teenage girls, I know that this is really hard. But I also know that it's also one of the most loving things parents can do. ToughLOVE is a philosophy that badly needs to be learned as a survival technique for parents of teens and tweens in today's society."
ToughLOVE America, LLC (http://www.toughlove.com) is a Los Angeles-based wellness and media company that will be producing a comprehensive line of instructional materials for parents of teens and tweens. Founded in 1979 as a community support group for parents, ToughLOVE quickly became an international movement, with thousands of chapters operating around the world. The ToughLOVE program teaches parents the importance of setting and enforcing limits, and taking personal responsibility for behavior in their families.
Igal J. Feibush, ToughLOVE's CEO, said, "We're fortunate and excited to have Stacy as a critical member of the Company team. The demand from parents to learn the ToughLOVE program is great, and Stacy, as an expert family therapist and gifted communicator, can teach it better than anyone. She embodies the Company's commitment to carrying on its legacy of excellence and innovation."
For more information, please contact:
Matt Lifschultz
Chief Marketing Officer, ToughLOVE
ToughLOVE
Rona Menashe
Guttman Associates
310.246.4600
###