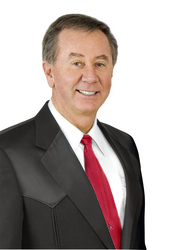 "We are excited to expand into these important markets and have invested tremendous efforts in preparation for these openings," - Thomas E. Mower, Chairman of SISEL International
Springville, Utah (PRWEB) May 11, 2010
SISEL International has announced the official launch of business operations in Russia, Ukraine and Georgia. SISEL, a Multi-Level Marketing (MLM) leader, was founded with the idea of producing the most powerful personal care products and nutritional supplements, without commonly found potentially harmful ingredients. The company name SISEL is an acronym for Science, Innovation, Success, Energy and Longevity. SISEL is currently operating in many countries throughout the world, including Japan, Germany, Hungary, the United Kingdom, Spain, Austria, Canada, and the United States. Now SISEL is pleased to present upcoming MLM business opportunities in the Russian, Ukrainian and Georgian markets, along with Kazakhstan and Latvia. SISEL looks forward to expanding into several additional countries over the next year.
"We are excited to expand into these important markets and have invested tremendous efforts in preparation for these openings," said Thomas E. Mower, Chairman of SISEL. "As we have geared up for expansion, distributor interest has been high, with thousands already pre-enrolled in anticipation of the upcoming launches. We're pleased to bring the SISEL opportunity to these countries and many more over the next several months."
Tom Mower Sr. will travel to Russia, Ukraine and Georgia for the opening events to be held in late May and early June, where he will introduce SISEL to distributors and to the public. Tom will also be visiting Hungary and Germany to train SISEL distributors and meet with those interested in MLM opportunities. In the past, Tom Mower proved to be successful in Ukraine, Russia, and countries of the former USSR, helping thousands of people create their own successful distribution businesses. He believes that with SISEL, people can experience higher quality products, including Timeless Minerals, a toxin-free mineral makeup line, as well as sulfate-free hair care products, skin care, longevity-promoting and youth-regenerating anti-aging products, a natural weight loss system, and nutritional supplements.
SISEL International presents unique opportunities through its international compensation structure that helps distributors reap financial rewards and build their businesses throughout the world. The company is inviting anyone interested in MLM business opportunities with SISEL to attend the upcoming launch events in Ukraine, Russia, and Georgia, as well as meetings to be held in Germany and Hungary. These events are open to the public and media.
"SISEL distributors come from diverse backgrounds, but they all share the common pursuit of success through SISEL's unique entrepreneurship opportunities," said Mower. "What makes them successful is that the revolutionary, state-of-the-art products we manufacture are exactly what most people are looking for today – powerfully effective, quality products without potentially harmful elements as found in most poor-quality products being sold by competitors in the industry today."
About SISEL International:
Utilizing evidence-based, highly-advanced performance ingredients, we believe that SISEL products far surpass any and all other products available from any other companies anywhere. SISEL produces powerful nutritional and personal care products based on solid science. These highly advanced products are developed in SISEL's state-of-the-art research and development laboratories and produced in their world-class manufacturing facility. The company's mission is to create health, wealth and happiness for SISEL distributors and consumers throughout the world by providing life-giving products and success-oriented opportunities through SISEL's generous compensation plan. SISEL's products are free from potentially harmful ingredients commonly found in most other brands. For more information on SISEL International, visit the company's official website at http://www.SISELinternational.com.
###