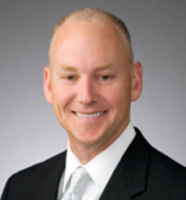 I am very excited to join Andrews Kurth with the critical members of my staff
Houston, Texas (Vocus) May 12, 2010
Andrews Kurth LLP is pleased to announce that Thomas A. Sage has joined the Houston office as a Partner in the Public Law practice group.
"I am very excited to join Andrews Kurth with the critical members of my staff," said Sage. "My team and I look forward to providing an expanded and enhanced level of client support and service to the firm's clients."
Tom counsels both issuers and underwriters in almost every aspect of tax-exempt financing and infrastructure development. His primary areas of emphasis include traditional bond issues, charter school finance, municipal utility district representation and general infrastructure finance. Tom regularly serves as bond counsel for many Texas cities, counties and school districts as well as special utility districts.
In the area of traditional finance, Tom has innovated financing structures that avoid any negative impact on the tax base. In addition, he has pioneered new structures in public finance by completing Texas' first constant maturity swap transaction for voted bonds, the first issuance of Qualified School Construction Bonds in Texas, the first variable rate refunding for a school district and the first tax credit financing for a charter school. Tom has also become the leading authority on charter school bond financings in Texas and Arkansas.
"The addition of Tom to our Public Law practice group will help strengthen Andrews Kurth's position as one of the leading law firms in Texas serving the public finance sector," said Bob Jewell, Managing Partner. "Tom's experience makes him a leader in the area, and his joining the firm will allow us to expand the services we provide our clients."
Tom earned his J.D., magna cum laude, in 1999 from the University of Houston Law Center and his Masters of Administrative Science, cum laude, from The University of Montana in 1994. He received his B.S. from The United States Air Force Academy in 1991 and served as an officer in The United States Air Force from 1991-1996.
Nathelie Ashby has also joined the firm as an Associate in the Public Law practice group. Nathelie regularly represents cities, school districts, charter schools and water districts in municipal finance transactions. Nathelie also represents municipal utility districts as general counsel and assists in representation of investment banking firms as underwriters' counsel. Nathelie earned her J.D. in 2006 from The University of Texas and her B.S. from Texas State University in 2000.
"We are delighted to have Tom, Nathelie and their team join our firm," said Bob Collie, Partner and Chair of the Public Law Practice Group. "Their public finance experience will benefit both the firm and our clients."
About The Andrews Kurth Public Law Practice Group
Andrews Kurth has been active in the public finance arena for more than 25 years. The firm's lawyers provide bond and disclosure counsel services for state agencies and local governments, as well as underwriter counsel services for major national and regional investment banking firms throughout Texas and the Southwest. Andrews Kurth also represents numerous state agencies, institutions of higher education, cities, counties, school districts and junior college districts, plus other special districts and instrumentalities of political subdivisions. The firm is adept at advising clients on both traditional and cutting-edge issues that impact governmental and tax-exempt finance and, more recently, financing structures to take advantage of tax-credit and federal payment subsidies authorized under the American Recovery and Reinvestment Act ("ARRA") of 2009. In addition, Andrews Kurth frequently works with financial advisors and investment bankers to develop alternative financing structures for public improvement programs. In 2009, Andrews Kurth's legal team served as underwriters counsel in 165 transactions, earning them the #1 Municipal Bonds ranking on The American Lawyer Corporate Scorecard.
About Andrews Kurth LLP
For more than a century, Andrews Kurth has built its practice on the belief that "straight talk is good business." Real answers, clear vision and mutual respect define the firm's relationships with clients, colleagues, communities and employees. With 400 lawyers and offices in Austin, Beijing, Dallas, Houston, London, New York, The Woodlands and Washington, DC, Andrews Kurth represents a wide array of clients in multiple industries. For more information about Andrews Kurth, please visit andrewskurth.com.
# # #