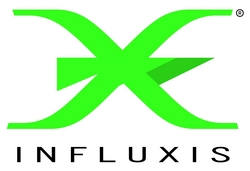 "The Influxis network combined with Adobe Flash Media Server will provide even greater opportunities for marketers and broadcasters to engage with customers through interactive experiences."
Santa Clarita, CA (PRWEB) May 11, 2010
Influxis, a leading market provider for building and deploying interactive applications, today announced the company will become one of the first Media Solution and Development Partners for Adobe® Flash® Media Interactive Server 3.5 software.
Influxis will use this opportunity to enhance its market reach and further establish itself as the leading deployment standard among brands who want to use interactivity on the web. Influxis works with many leading brands such as Yahama, Sprint, Nivea, and The Gap. Benefits of the collaboration will allow Influxis to improve global scalability, add new interactive development tools, and continue to make it easier for developers to leverage the full capabilities of the Adobe Flash platform.
"With the Adobe Flash Platform, Influxis enables customers to deliver cutting-edge interactive applications to the broadest possible audience," said Scott Wellwood, director of business development for Dynamic Media at Adobe. "The Influxis network combined with Adobe Flash Media Server will provide even greater opportunities for marketers and broadcasters to engage with customers through interactive experiences."
The Adobe Flash platform gives developers the power to create, manage, and launch large branding and advertising campaigns, social applications, and other rich interactive applications. Influxis focuses on deployment, support, and development - helping with code design and providing an infinitely scalable global network on which to launch applications.
"The Influxis team has been instrumental in hosting our interactive projects, such as our first live concert broadcast. Their service was flexible, OS-agnostic, and worked like a charm," said Jeff Hawley, marketing content manager of Yamaha. "We are excited about this new collaboration between Influxis and Adobe, which will provide us even greater opportunities to extend our projects and engage with our customers even further."
"We are really excited about this new phase of our Adobe relationship, and look forward to seeing our clients use this opportunity to interact with their customers in new ways," said Richard Blakely, CEO and co-founder of Influxis. "This collaboration also means that as Adobe releases enhancements and new product versions, we will be in the unique position of offering a hosting service for those products that has already been tested and proven across hundreds of customers and applications."
About Influxis
Influxis is a leading interactive media distribution specialist for the Adobe Flash Media Interactive Server. Influxis provides massively scalable FMS hosting solutions and a library of pre-built Flash applications for immediate deployment of real-time interactive branding experiences. With its industry-leading FMS expertise, it also provides customized application development and deployment consulting for enterprise solutions that demand creativity, experience and quality. To learn more, visit http://www.influxis.com.
Media contact
Influxis:
Collin Lee
(520) 901-0960
Adobe, Flash, and Flash Media Server are trademarks of Adobe Systems Incorporated.
# # #