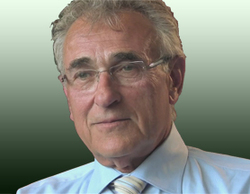 This procedure has made a huge difference to our peace of mind and to the future health of our children
Vancouver Canada (PRWEB) May 11, 2010
Chris Kirby suffers from a life-threatening genetic heart condition called hypertrophic cardiomyopathy. When he and his wife, Tanya, discovered they could ensure their future children did not inherit the gene for this condition by undergoing a new diagnostic technology called pre-implantation genetic diagnosis (PGD) at Genesis Fertility Centre, they were overjoyed.
PGD involves in vitro fertilization (IVF) and analysis of the resulting embryos to establish whether the embryo is carrying the abnormal gene or chromosome.
Kirby, 35, a former marathon runner, is currently on the waiting list for a heart transplant. Thanks to PGD, he and his wife are expecting twins who are free of this heart condition.
Until recently, couples that knew they carried the gene for a serious disorder like Huntington's Disease, cystic fibrosis or muscular dystrophy had two choices -- either forgo having their own biological children or have amniocentesis during the second trimester and face terminating the pregnancy if the fetus carried the gene.
"It is a huge relief to know that these babies won't have to face this devastating condition," says Kirby. "We were thrilled when we discovered that we could have this new procedure done here in Vancouver at Genesis."
Genesis Fertility Centre is one of the largest clinics in the field of PGD in Canada and the only IVF clinic in British Columbia that provides this ground-breaking procedure.
According to clinical director and co-founder Dr Al Yuzpe, the results for PGD are very good. "We are seeing pregnancy rates of about 55% per embryo transfer for couples undergoing PGD, which is similar to the overall pregnancy rate for all IVF/ICSI treatment cycles." says Yuzpe. "All babies born at Genesis, to this point, have been free of any genetic abnormality. You can imagine how significant this is for families who suffer with a terrible disease they risk passing on to their children. They can undergo PGD and, if they conceive, remove that disease from their family."
The biggest barrier to couples accessing PGD, according to Yuzpe, is the cost. "Even though amniocentesis is covered by provincial medical plans, preventing genetic conditions with PGD before pregnancy is not covered. The procedure can cost over $16,000 per cycle, including IVF, and this can place a heavy financial burden on the couples who need it."
"This procedure has made a huge difference to our peace of mind and to the future health of our children," says Kirby. The government has to seriously consider the cost savings to the whole medical system that would result from publicly funding PGD."
Since opening its doors in 1995, Genesis has grown to be one of the largest IVF clinics in Canada offering a comprehensive range of assisted reproductive technologies, including IUI, IVF, ICSI, PGD, surgical sperm retrieval, cryopreservation, oocyte and sperm donation.
# # #