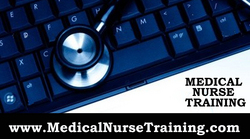 Stafford, VA (PRWEB) May 12, 2010
Builders and designers will now be taking advantage of this systematic approach to Fall Prevention and Fall Protection throughout new and remodeled housing. To receive all the information available you can go to http://www.MedicalNurseTraining.com . A consumer site for acquiring fall prevention devices is SaferFalls.com, where these devices can be purchased at institutional prices
Center for Disease Control and Prevention indicates that over 60% of fatal falls occur in the home. Additionally, the total cost of falls in 2010 is expected to be between 68 and 100 Billion Dollars. Most of this cost and loss of life is completely preventable through new fall prevention, fall protection, and safer falls education. Many of these medically significant events include hip fracture, head injury, fear of falling again, broken vertebrae and broken wrist. Much of this information is virtually unknown to the general public.
There many new advances in technologies utilized for seniors living at home or with a relative. These include alarms that alert the family when someone is leaving a room or home, and also allow caregivers to know when someone is getting out of bed and may fall. The Beveled floor cushions have a 92 % impact reduction to significantly reduce head injury and hip fractures. Hip Protectors have high Impact absorbing pads that help protect hip bones against injury from falls. About 320,000 people suffer a hip fracture every year. These pads are built into briefs, panties, sweat pants and sweat shorts. Bacteriostatic medical grade bath mats significantly reduce the risk of injury in the bathroom. Many other proven new medical devices are also readily available.
Over 44 million baby boomers live at home with an elderly sick parent according to The Caring Alliance. Another 25 million at risk elderly live alone and unprotected from devastating falls. The current economic conditions have exacerbated these numbers. Since life expectancy has continued to increase this situation is likely to become even more prevalent. The faller may need to move in with adult children and adult children often have to take time off work to care for at risk parents. The costs emotionally and physically to the person who falls and their families is enormous.

Annually there are approximately 370,000 hip fractures.
Falls are the major cause of 40% of nursing home admissions and subsequent costs to families.
Per year, of those admitted to a hospital only about 50 % will survive from a serious fall.
Old age sets in with the first fall, mortality with the second.
Falls are the leading cause of accidental death.
More than 33% of adults 65 and older fall each year.
Of those who fall 20 to 30% suffer severe injuries.
The U. S. life expectancy increased from 75.5 years in 1993 to 77.6 years in 2003. These changes have resulted in a U. S. population with a greater proportion of older adults who are living with chronic disease, leaving them at great risk for falling and less likely to survive the injuries resulting from a fall. (CDC, 2005)
Research shows that more than a third of all older adults fall each year and 10-20% of falls cause serious injuries such as fractures or head traumas. (Stevens, 2005)
Injury from a fall is the 4th major cause of death in older adults.
Costs include hospital and nursing home care, doctors and other professional services, rehabilitation, community services, medical equipment, medications, changes that need to be made to the home and insurance processing. (CDC, 2005)
The cost emotionally and physically to the person who fell and their families is enormous.
The faller may need to move in with adult children, adult children may need to take time off of work to care for their parent.
In short, many lives can be forever changed by a severe fall. The quality of their life may never return to its pre-fall state.
Recurrent falls are a common reason for admission of previously independent elderly persons to long-term care institutions.
Fear of falling and the post fall anxiety syndrome are also well recognized as negative consequences of falls.
The loss of self-confidence to ambulate safely can result in self-imposed functional limitations.
Medical Nurse Training provides the latest on-line training to Doctors and Nurses on fall prevention and protection. This includes in-house education on devices that will reduce injury from falls and related deaths and on-line education for those concerned about falls at home. The President of Medical Nurse Training, Mr. Devaney is available to speak about these new technologies and this featured education for programs or for home utilization. Medical Nurse Training is the premier portal for training nurses and doctors on fall prevention and fall protection.
For more information on these programs and devices, please go to MedicalNurseTraining.com and SaferFalls.com
###