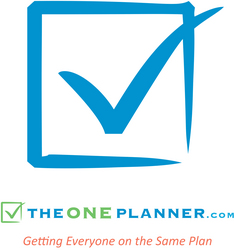 What we offer is a way to get a group coordinator or small business person out of the phone tag and email reply loop
Richmond, VA (PRWEB) May 12, 2010
Introduced online in February, TheOnePlanner.com has already helped a host of individuals and small businesses in tackling one of the oldest challenges in the book: coordinating a group of people around a schedule of tasks or appointment times. TheOnePlanner.com celebrated its phenomenal initial success with a launch party at Quirk Gallery in Richmond.
"There are calendar tools out there and there are tools for group networking," said co-founder Amy de Venoge. "We've combined these features in one place so users can get their groups organized and scheduled." This combination has proven attractive. In less than three months of operation, the service has seen a diverse clientele, ranging from schools and churches to festivals and private instructors.
"What we offer is a way to get a group coordinator or small business person out of the phone tag and email reply loop," said co-founder, Charles Bice. "The coordinator can now post the schedule and step out of the way so members can serve themselves, conveniently and in real time."
TheOnePlanner.com is a free service, but also offers inexpensive annual plans for users who coordinate multiple groups of people and would like to have a fully integrated master calendar. The company is based in Richmond, Virginia.
###