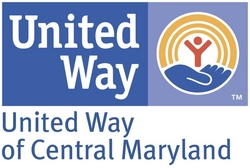 I'm proud to sign into law this important legislation to establish a statewide 2-1-1 health and human services referral system, linking citizens with the health services, community preparedness information, and crisis response they need
Baltimore, MD (Vocus) May 12, 2010
Last week, Governor Martin O'Malley signed Senate Bill527/House Bill 693 making 2-1-1Maryland, an information and referral line, a permanent system that will allow it to continue to provide thousands of Marylanders with vital resources each day
"I'm proud to sign into law this important legislation to establish a statewide 2-1-1 health and human services referral system, linking citizens with the health services, community preparedness information, and crisis response they need," said Governor O'Malley. "This information exchange will be available 24 hours a day, all year long to serve the people of Maryland as a single point of reference for health and human service related information. The safety, security, and health of the people of Maryland depend on an ability to immediately and efficiently connect with the services and information that they depend on, and we're proud to support this legislation to establish such a system."
This new law creates a new Health and Human Services Referral Board – 2-1-1 Maryland, with members appointed by the Governor and representing State Agencies in Health and Human Services, representatives from 2-1-1 Maryland and other nonprofit organizations involved in health and human services. The new law also identifies 2-1-1 Maryland, as a 501 (c) 3 nonprofit organization to oversee the 2-1-1 system in the state and report into the Governor's Health and Human Services Referral Board with the role of approving up to five call centers in Maryland to provide the services in the State.
"Last year 2-1-1 Maryland answered more than 240,000 calls around basic needs like food, shelter, eviction prevention, utility assistance, H1N1 flu shot services and more," said Mark S. Furst, President and CEO of United Way of Central Maryland. "2-1-1 Maryland is part of a national movement to create a seamless 2-1-1 system across the United States to serve as a social utility, barometer of need and partner in crisis response and disasters. This bill helps ensure 2-1-1 Maryland remains positioned to be part of that national system."
2-1-1 Maryland will be housed both in the Department of Human Resources and the Department of Health and Mental Hygiene. The Maryland State Association of United Ways will staff the Governor's Board.
Currently 2-1-1 Maryland comprises four call centers in Maryland including United Way of Central Maryland's First Call for Help serving Central Maryland; Community Crisis Services serving the Capital Region and southern Maryland; Life Crisis Center serving the Eastern Shore and the Mental Health Association of Frederick County Hotline serving western Maryland.
2-1-1 Maryland was established through a collaborative effort of local and state governments, and nonprofit organizations, and led by United Way of Central Maryland.
###