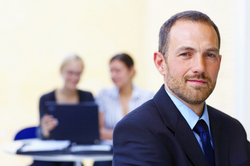 "YPA's ability to be in more than one place at the same time, their flawless performance, and 24/7 access, has given me more time for what really counts in my life."
New York, NY (PRWEB) May 12, 2010
Your Personal Assistant LLC unveils its new website this week at http://www.ypanow.com , including a comprehensive list of services it provides to Clients in ten cities and counting.
With over 1200 experienced personal assistants, or "Emissaries," and offices in Los Angeles, Las Vegas, New York City, Washington DC, London, Zurich, Geneva, Hong Kong, Beijing, and Shanghai, with more coming soon, Your Personal Assistant is unique in its provision of on-the-ground, on-demand assistants, promising a higher level of service, expertise, and attention to detail than concierge services, call centers, agencies, or virtual assistant services.
Services provided by Your Personal Assistant include "anything that can be delegated" and come with a 100% satisfaction guarantee, including:
Business
– Car & Limo Service
– Courier Service
– Business Travel
– Conference & Events
– IT Services
– Computer & Software Training
– Accounting
– Administrative & Reception
– Reservations
Travel
– Reservations
– Accommodations
– Vacation Home Preparation
– Conference Logistics
– Destination Weddings
– Yacht and Jet Charters
– Theatre & Concert Tickets
– Restaurant Reservations
– Passport Assistance
Lifestyle
– Personal Shopping
– Personal Trainer
– Nanny Services
– Dog Walking & Pet Care
– Vehicle Service & Repair
– Repair & Delivery Management
– Golf & Tennis Reservations
– Private Chef & Grocery Shopping
– Personal Security
Your Personal Assistant Clients include entrepreneurs, investors, attorneys, executives, and retired professionals from industries including entertainment, real estate, finance, law, and more. One call instantly connects clients to their YPA Ambassador, who maintains their custom profile with everything from vacation home address to dog's favorite food.
"Your Personal Assistant has expanded my productivity and created more time in my life," says one longtime client, an entertainment industry executive. "My relationship with YPA began three years ago when I needed someone to walk my dog when I had an unexpected meeting. The relationship grew as I learned just how many more of my tasks could be delegated to the capable hands of YPA's Emissaries. YPA's ability to be in more than 1 place at the same time, their flawless performance, and 24/7 access, has given me more time for what really counts in my life."
Your Personal Assistant was founded in 2006 by a group of innovative investors discovered they could improve their productivity, performance, and quality of life by finding and sharing the highest quality personal assistants they could find. As they shared the insider service with family and close friends, demand quickly grew and Your Personal Assistant was incorporated. With a dedication to reliable, professional service and a reputation for doing whatever it takes to build a loyal relationship with each client, the YPA personal assistant promise challenges the disturbing trend of mediocre service and disappointing results.
Official Site http://www.ypanow.com
# # #