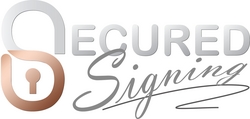 "the Secured Signing service delivers a great solution to New Zealand businesses of all sizes by speeding up business process and making document signing accessible to their customers anytime, anywhere" Telecom Customer Propositions Manager, Lynne Le Gros
(PRWEB) May 13, 2010
Secured Signing, a web based solution for online digital signatures, enables Telecom Business Hub customers to sign documents online with trusted, legally binding signatures. Businesses signing documents online reduce costs, improve productivity, responsiveness, and become more environmentally friendly.
Telecom Customer Propositions Manager Business, Lynne Le Gros says "the Secured Signing service delivers a great solution to New Zealand businesses of all sizes by speeding up business process and making document signing accessible to their customers anytime, anywhere."
Secured Signing's special offer for Telecom's Business Hub customers include a free trial for 30 days and 50 documents.
Signing documents online with Secured Signing is simple. Just add documents to the service sign or invite other people to sign online, if required.
There are four ways of capturing graphical signatures: Select one of the handwritten script fonts, draw the signature with a mouse, upload the signatures image file, or send a FAX to Secured Signing , and they'll scan it.
About Secured Signing
Secured Signing provides a comprehensive and secured web-based digital signatures service that delivers a full range of signing capabilities. Secured Signing incorporates advanced PKI technology, an easy to use, simple to deploy, compliant solution. By using the Secured Signing web based digital signatures solution, companies and organisations of all sizes are able to streamline business processes, cut back on expenses, expedite delivery cycles, improve staff efficiency, enhance customer service, save on paper and storage space and go Green!
Additional information available at http://www.securedsigning.com/
Press Contact:
Tal E.
Secured Signing
Phone: +64 9 966 1656
E-mail: tal(at)securedsigning(dot)com
###