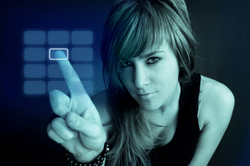 "Remember that once you post information online, you can't take it back."
Bethesda, MD (PRWEB) May 12, 2010
Social networks are more popular than ever, including with identity thieves. Once they retrieve one's information, it's easy and fast to access everyone in a network, resulting in a lot of damage in a short amount of time. Europ Assistance USA offers the following tips to help consumers keep themselves and their networks safe from criminals.
1. Make sure your screen name and profile information do not provide information that could potentially make you vulnerable. While any one piece of information is harmless, the combination of key pieces of information about you can make it easy for a criminal to do damage (e.g. name, hometown, age, phone number).
2. When reviewing and opening links that are masked by URL shorteners, use a short URL decoder to see the actual URL, and always be sure to have the most updated browser and antivirus protection. This gives you the power to see where the short URL is linking to so you don't unwillingly click on a spoofed or malicious link.
3. Do not accept the default privacy settings on social networks. These networks' objective is to grow usage and traffic so they often have default settings that allow much of your information to be available outside of your network and in online searches. It's critical to take the time to learn the ins and outs of a site's privacy settings and how to adjust yours to protect yourself.
4. Remember that once you post information online, you can't take it back. Even if you delete the information from a site, older versions exist on other computers. Post with the thought that it will live online forever and ask yourself if you're willing to have this information available to potentially anyone, forever. If not, don't post it.
5. Beware of accepting friend requests from someone you don't know personally, such as a "friend of a friend." Criminals are posing as friends of your friends hoping to gain access to your network. Once they are in your network, they can learn a lot about you, which they can then use to do damage (e.g. they then send links to you which are harmful, post pictures with malicious malware in them, etc.).
6. Teach your children to use all of the same steps and tricks you do to protect yourself. Children are much more trusting online and much more open about sharing personal information. Criminals can target you through your child so limit your child's online "friends" to people your child actually knows and is friendly with in real life.
7. Make sure requests you receive from people you really do know are actually from those people. Social media identity theft is growing with criminals posing as others to gain access to that person's network and information. When you get a request from a "real" friend, verify it. Call or email that person to confirm. Check the profile information to make sure it matches what you know about the person. Be suspicious of profiles from friends that are "bare-bones" with basic information.
About Europ Assistance USA
Europ Assistance USA takes care of corporate customers and employees when the unexpected happens, anywhere in the world, providing immediate support and assistance to individuals in times of emergency and distress. Leveraging its worldwide network of 38 always-open multilingual assistance centers and 410,000 partners in 208 countries, EA USA offers personalized medical travel assistance, identity theft resolution, data breach response and beneficiary assistance services to insurance companies, financial institutions, corporations and government organizations. Headquartered in Bethesda, MD, EA USA is owned by Generali and part of the Europ Assistance Group.
###