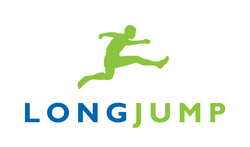 LongJump Version 7 provides a premier platform for addressing social networking, community building, and collaboration that naturally extends into enterprise business applications
Sunnyvale, CA (PRWEB) May 12, 2010
LongJump, a leading Platform-as-a-Service (PaaS) software provider, announced the availability of Version 7.0 of their application platform which adds a range of collaboration capabilities for Software-as-a-Service (SaaS) applications. This new release focuses on helping ISVs (independent software vendors), their developers, distributor and partner channels, and customers collaborate seamlessly with each other within the platform.
"SaaS technology vendors today must address the fact that web users all want to work better together," said Pankaj Malviya, Founder and CEO of LongJump. "LongJump Version 7 provides a premier platform for addressing social networking, community building, and collaboration that naturally extends into enterprise business applications."
Benefits of LongJump Version 7.0 include:
1. Relevant Social Applications: LongJump developers now have capabilities in the PaaS to build integrated social networking applications.
2. Productive and Efficient Development: Developers building on LongJump's multi-tenant PaaS have more tools such as a Global Class Library that enables developers to centralize more functionality in one tenancy for all tenants to go live without reinstalling applications.
3. Complete tenant and billing management: Integrated billing management enables ISVs to price and manage their SaaS business. For enterprises, the subscription billing capabilities enables convenient accounting for department chargebacks.
Extending LongJump's Public and Private Cloud PaaS
In striving to deliver a platform capable of providing a comprehensive SaaS ecosystem, LongJump adds a host of new features as part of its platform offering including:
Community Building

Dynamic Sites – Enables businesses to deliver public dynamic websites using Java Server Pages (JSPs) to authenticated and unauthenticated users seamlessly integrated with LongJump's backend application environment.
Tenant-to-Tenant Data Sharing – Enables two discrete LongJump tenancies to securely communicate and exchange information, which is ideal for partner networking or hosting of common data across the ecosystem.
Community Tenancy – Enables a global tenancy across the entire LongJump SaaS ecosystem for all users to share and interact on custom applications.
Developer Collaboration

Metadata Repository – Provides a central XML repository of LongJump object definitions where developer teams with multiple platform instances can maintain a single version using SVN (Subversion) tools.
Global Libraries – Allows ISVs to host a core set of real-time Java classes, functions, and resource files for use across all tenants in their environment.
POJO Support – Lets developers interact with LongJump objects using Plain Old Java Objects (POJOs) for more efficient coding.
Channel Integration

Integrated Billing and Licensing – Allows ISVs and their partners to set pricing, automate billing and process payments for SaaS application products.
Branded Catalogs – Provides ISVs and their MSP and VAR partners to showcase applications and custom modules in a branded "AppStore" environment where customers can test drive and install packages into their tenancy.
Branded URLs – Allows a "vendor-free" web domain to mask end users from recognizing primary ISV web addresses and maintaining partners' whitelabeled services.
Version 7.0 Availability
LongJump Version 7.0 is already running on the company's on-demand offering at http://www.longjump.com . ISVs and enterprises needing the private cloud, self-hosted version can contact a LongJump representative for the new release.
About LongJump
Based in Sunnyvale, California, LongJump is a leading provider of software that powers Platform-as-a-Service (PaaS) helping enterprises and ISVs solve the complex design, development, deployment and distribution of software-as-a-service and web-based applications. LongJump's PaaS and catalog of ready to use, highly customizable, business applications help companies reduce the time and cost of developing and delivering data-driven applications. Taking a complete ecosystem approach with their cloud application platform, LongJump has significantly reduced time to market for companies looking to enter the SaaS market with their unique branded applications and has enabled enterprises to dramatically reduce IT support for long tail application projects. For more information, visit http://www.longjump.com or call 800.886.9028.
# # #