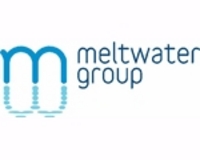 "..we have developed a new take on media list building that saves reading and research time and thus improves efficiency."
San Francisco, CA (PRWEB) May 13, 2010
Meltwater Group, one of the world's leading, global Software-as-a-Service (SaaS) companies, today announced the launch of Meltwater Press, a web-based database that identifies media contacts by topic using Meltwater's newest innovation in the field of natural language processing (NLP). Meltwater Press is the only media database that offers intelligent search of recent media coverage to identify the most accurate contacts where competing products provide search through a journalist's pre-defined beat.
"As the media landscape continues to evolve, journalists' beats are constantly changing and the only way to truly know who is covering a topic is by reading their recent articles," said Meltwater CEO, Jorn Lyseggen. "Our clients have long requested a way of getting more information on reporters that cover their topics of interest, and we have developed a new take on media list building that saves reading and research time and thus improves efficiency."
Meltwater Press finds and extracts key words and phrases that define the major themes or topics in news articles, features and columns and then provides contact information for the person who wrote the piece. For communications professionals and marketers, this process significantly increases the chance of reaching the most appropriate contact or vital influencer in an industry. The system reads, analyzes and indexes several hundred thousand articles a day from more than 250,000 reporters, editors and bloggers.
"Meltwater Press is a natural extension of our product offerings," said Lyseggen. "We monitor traditional news through Meltwater News and social media through Meltwater Buzz,
and with the introduction of Meltwater Press we complete our service offering by helping our customers find a better way to engage with the influencers that drive the news."
Meltwater Press offers a distribution tool where users can send an unlimited number of press releases, media advisories, pitches and other content to their targets. The product interface is designed with functionality and ease-of-use in mind, and requires no specialized hardware, software or extensive training. As the service is web-based it allows users to build media lists and send out information from virtually any location.
About Meltwater
The Meltwater Group is a privately held software company founded in Norway in 2001 with 50 offices located globally across North America, South America, Europe, Middle East, Africa, Asia and Australia. Meltwater is committed to challenging existing business models by introducing disruptive technologies. The Meltwater Group delivers B2B solutions based on search engine technology, cloud computing and talent management software. For more information, please visit http://www.meltwater.com.
# # #