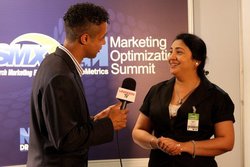 The word 'Media' with social is about the power and reach
Sydney, New South Wales (PRWEB) May 13, 2010
Have you dipped your toes in social media, or are you riding the wave, OR still sitting on the shores unsure if you are ready to wet your toes. Over the past few months, we have been speaking to quite a few from all three categories and the same kind of questions seem to pop up each time - 'what's the return on investment?' being a common one 'how do you measure its success and how much time do we need to devote on it' are also frequent concerns.
Like it or not, as a business owner you have to face the facts and accept that social media is set to overtake search engine usage. In fact, in the US on March 13, 2010 Facebook surpassed Google in becoming the most visited website for the week. So what does this mean for businesses?
As social sites become the way of the future, the customer's voice grows louder and the people will become the media. "The word 'Media' with social is about the power and reach" says Jasmine Batra from Arrow Internet Marketing. Businesses will have to learn to change and adapt quickly to ensure they aren't left behind. This also means companies need to improve their service levels and products, as 1 in 5 people are likely to lash out about a product or brand online. According to research by Convergys Corp, a negative customer review on YouTube, Twitter or Facebook can cost a company about 30 customers.
Jasmine Batra is recognised as one of Australia's top online marketing minds and is the founder of Arrow Internet Marketing (AIM). Jasmine, popular on the speaking circuit, will be presenting once again at this year's CeBIT Business and IT expo on 24-26th May ay Sydney's exhibition centre. Hear her speak on social media from strategy to implementation in which she will share integrating search with social, setting the metrics for success including real life case studies.
###