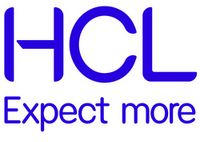 This is a day of celebration
(PRWeb UK) May 12, 2010
On International Nurses Day, HCL plc, one of the UK's leading health and social care staffing companies, is recognising these hardworking healthcare professionals by reaffirming its ongoing commitment to raise awareness of a problem affecting them all – the exponentially worsening nursing shortage.
With the increasing healthcare needs of a growing and aging population, and around a third of the nursing workforce due to retire in the next decade, the need to show appreciation and support for the vital role played by nurses in our communities has never been greater. HCL plc believes that this support can be realised through the increased awareness of and attention paid to international nurse recruitment, as one of many options that could provide much needed relief for our UK nursing workforce.
"This is a day of celebration," said Kate Bleasdale, Executive Vice Chairman of HCL plc. "International Nurses Day coincides with the birthday of Florence Nightingale, the woman who founded the modern-day nursing profession, and we at HCL plc are proud to recognise the many ways in which nurses drive innovation to improve patient outcomes and the general health of their communities."
"However, our escalating nursing shortage is creating risks not only for patients but for our nurses themselves, in terms of increasing job stress and dissatisfaction," Bleasdale explained. "This problem is not just confined to the UK but is a global issue. It's becoming particularly acute in the United States. Back in 2004 the US Bureau of Labor estimated that there would be job openings for 1.2 million Registered Nurses by 2014, and with the passage of Obama's healthcare reforms, demand is expected to rise significantly as a further 32 million people gain access to healthcare."
Recruiting across 65 countries, HCL plc sources and places specialist nurses from around the world into permanent roles.
Bleasdale says that there are many options for addressing the global nursing shortage, not least investing in training and retention, and encouraging more school leavers to join the profession. She explains that international recruitment is just one of the many options for alleviating the shortage.
"With their uniquely transferable skills, nurses are forming a global workforce. They have the ability and have the wherewithal to work almost anywhere in the world that they like, and we are seeing an increasing desire amongst them to spend some time working abroad in order to harness the professional and lifestyle benefits."
HCL is proud to adhere to the UK Department of Health's ethical recruitment guidelines, and pays keen attention to qualifications, language proficiency, and cultural and other acclimation – all factors that are necessary for international recruitment to be effective. The Company will typically approach agreements at Government level, only recruiting from those countries where there is a surplus of appropriately qualified nurses, so that they are not taken from countries and communities in which they are needed.
On International Nurses Day, the NHS and other healthcare facilities and communities will no doubt see a wide array of events and activities, celebrating our hardworking nurse professionals. Nurses, in turn, will no doubt see many much-deserved flowers, cards and gratitude.
However, as Bleasdale summarised, "Not just this week, but throughout the year, we must remain ever-focused on providing our nurses the mentorship, emotional, educational and staffing support they need."
About HCL plc
HCL plc is one of the UK's leading health and social care staffing companies. HCL provides doctors of all grades and specialties, allied health professionals, specialist nurses and qualified social workers to the NHS and private sector organisations worldwide. Recruiting across 65 countries, HCL has offices and operations in the UK, the Middle East, North America, Canada and Australia. HCL plc is listed on the Alternative Investment Market of the London Stock Exchange.
Follow us on Twitter http://twitter.com/HCLplc
Become a fan on Facebook http://bit.ly/HCLFacebook
Join us on LinkedIn http://bit.ly/HCLlinkedin
###