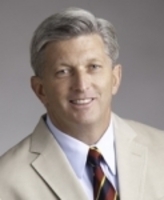 Burlington, MA (Vocus) May 13, 2010
SunGard's Stream Phase3, a real-time securities processing solution, and Stream STN Settlements, a central interface management service, have received certification from the Fixed Income Clearing Corporation (FICC), a subsidiary of The Depository Trust & Clearing Corporation (DTCC), as fully compliant with the FICC's new Central Counterparty (CCP) services for mortgage-backed securities (MBS). This certification eliminates the need for Stream Phase3 and Stream STN Settlements customers to obtain FICC certification on their own or incur the time and expense of testing internally and externally with the FICC's Mortgage Backed Securities Division (MBSD).
The certification of Stream Phase3 and Stream STN Settlements will also help customers using the FICC's CCP services to make trading and matching MBS transactions more transparent and gain operational efficiencies in clearing, settlement and recordkeeping. Stream STN Settlements automatically collects, normalizes and routes trade information from the FICC and then communicates with Stream Phase3 or another back-office processing system.
The CCP initiative, which is expected to help reduce post-trade risks and costs for the fixed income industry, is currently in the process of receiving final regulatory approval from the Securities and Exchange Commission (SEC).
Gerry Murphy, president of SunGard's brokerage and clearance business, said, "Firms trading mortgage-backed securities need to be able to mitigate operational and credit risk, as well as streamline and simplify operations to achieve greater efficiencies. Stream Phase3 and Stream STN Settlements help to increase the transparency needed in this arena by helping firms resolve clearance and settlement issues more quickly, increasing client satisfaction and retention, providing balance sheet relief and enhancing decision-making with up-to-date information."
About SunGard's Stream Phase3
Stream Phase3 is a real-time, order-to-settlement global securities processing solution supporting retail and institutional broker-dealers, ECNs and correspondent clearing firms. Stream Phase3 helps organizations automate securities processing, helping to reduce the delays and errors associated with manual interventions and helping to efficiently accommodate large trade volumes. It also assists customers in consolidating their records by helping them to process all securities types on a single platform, using a single database, including equities, fixed income, mutual funds, and annuities. For more information, visit http://www.sungard.com/streamphase3.
About SunGard's Stream STN Settlements
Stream STN Settlements is an automated, central interface management service that consolidates and controls multiple messaging interfaces on one browser-based platform. It connects custodians, broker-dealers, banks and futures brokers to custodians, depositories and clearing institutions for trade comparison, reconciliation, clearance, and settlement. For more information, visit http://www.sungard.com/streamstnsettlements.
About SunGard
SunGard is one of the world's leading software and technology services companies. SunGard has more than 20,000 employees and serves 25,000 customers in 70 countries. SunGard provides software and processing solutions for financial services, higher education and the public sector. SunGard also provides disaster recovery services, managed IT services, information availability consulting services and business continuity management software. With annual revenue exceeding $5 billion, SunGard is ranked 380 on the Fortune 500 and is the largest privately held business software and IT services company. For more information, visit http://www.sungard.com.
Trademark Information: SunGard, the SunGard logo, Stream Phase3, and the SunGard Transaction Network (STN) are trademarks or registered trademarks of SunGard Data Systems Inc. or its subsidiaries in the U.S. and other countries. All other trade names are trademarks or registered trademarks of their respective holders.
###