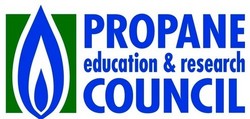 Interest in alternative fuel vehicles is at an all-time high among fleet managers
Washington, DC (Vocus) May 14, 2010
The Propane Education & Research Council (PERC) and other members of the Alternative Fuel Trade Alliance unveiled a nationwide training program on alternative fuels, and on May 20 a workshop for fleet managers will be webcast live online. 
The Chantilly, Va., event is the second in a series of 14 training seminars across the country made possible by a $1.6 million grant from the Energy Department. The workshops will cover alternative fuel quality, infrastructure, available vehicles, safety, and environmental impact. Opening remarks will be presented by National Clean Cities Director Dennis Smith.
Many of the workshops will culminate with a ride-and-drive event that will give fleet managers a chance to get behind the wheel of vehicles that run on propane and other alternative fuels. 
"Interest in alternative fuel vehicles is at an all-time high among fleet managers," said Brian Feehan, vice president of PERC. "We're excited that we can broadcast this training program online to allow for greater participation."
"By bringing together four alternative fuel industries, we can train fleet managers on the choices and options available for fleet vehicles," Feehan continued. "More alternative fuel vehicles on the road means less dependence on imported oil and a cleaner environment."
The Alternative Fuel Trade Alliance consists of PERC, the Renewable Fuels Association, the National Biodiesel Foundation, and the Clean Vehicle Education Foundation. Fuels represented include propane, ethanol, biodiesel, and compressed natural gas.
Each of the full-day collaborative workshops scheduled over the next two years involve a region in the Energy Department's Clean Cities program, which uses local coalitions to promote the use of alternative fuels such as propane. Future workshops are scheduled for June 24 in Hoover, Ala., July 22 in Casa Grande, Ariz., and September 9 in Denver, Colo., with more dates and locations to be announced soon. The first one was held March 23 in Indianapolis.
The alliance also will use the grant funds to do the following things:
Train Clean Cities coordinators as public speakers.
Train primary stakeholders on fire safety issues.
Increase training for technicians from original equipment manufacturers. 
Provide a forum for students interested in alternative fuels on college campuses nationwide.
Registration for online participation is free but required; sign up by visiting http://www.altfuelsalliance.org. 
PERC promotes the safe and efficient use of propane as an energy fuel for its cost-effectiveness, efficiency and productivity, reliability, portability, and environmental friendliness. For more information, visit http://www.propanecouncil.org.
# # #