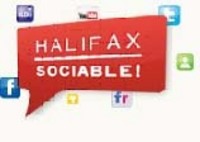 Halifax, Nova Scotia (PRWEB) May 13, 2010
Destination Halifax's social media community site, Halifax Sociable!, offers a new resource to meeting planners thinking about hosting events in Halifax, Nova Scotia with a new M&C blog. The M&C blog at Halifax Sociable! features tips and news updates from the Halifax meetings industry.
"Meeting planners are busy," says Hélène Moberg, Destination Halifax's Executive Director of Sales. "They need to be able to easily access information to get the job done. The M&C blog is just another way to communicate with planners and keep them up to date on what's happening in Halifax meetings."
The blog at Halifax Sociable! is the latest addition to Destination Halifax's suite of online tools for planners, including an online Request for Proposals, database of Halifax convention and meeting suppliers and capacity charts for venues in the greater Halifax, Nova Scotia area.
Most recently, the organization created an online version of its annual Halifax Meetings & Conventions planner, available to read or download. Outside of the web, Destination Halifax offers services to planners considering the city as a host destination, and those who have booked a Halifax event.
For more information about Halifax meetings, visit http://www.destinationhalifax.com.
About Destination Halifax
Destination Halifax is a partnership of the Province of Nova Scotia, the Halifax Regional Municipality, the Hotel Association of Nova Scotia, the World Trade and Convention Centre, and participating industry members. Since its inception in 2002, Destination Halifax has operated with a goal of promoting the Halifax Regional Municipality as a year-round destination of choice for business and leisure travelers
###