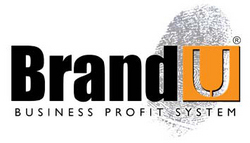 Waste no time as a victim!
Marina Del Rey, CA (Vocus) May 13, 2010
On the heels of what has been called a failed government stimulus finance reform for micro-business, Brand experts and BrandU co-creators announced their plan to pick up the slack in 2010-2011with a $50 Million Micro-Business Subsidy targeted for the nation's micro-businesses.
CEO of Intention Products, LLC., W. Vito Montone stresses that with five million micro-businesses who earn under $5,000,000 in annual gross revenues and represent more than 40% of the Gross National Product (GNP) not being helped -- something must be done.
"Waste no time as a victim!" commented Montone. "It makes no sense to wait for support from the Federal Government; it's time for entrepreneurs to do something...for themselves...for each other. We are ready to step up big and share everything we've been working on for six years."
In doing so, Intention Products and its new COO, Larry Schwartz, are working to create a successful and impactful micro-business subsidy that will award $50 million in products and services to ten thousand business owners -- but they must be ready and willing to do the work.
"Take full college scholarships or subsidies for example," added Schwartz. "They provide tuition and books -- a curriculum -- and the recipients are required to apply themselves though work study or sports and maintain a grade point average. It is this type of engagement that makes the financial incentive work."
With the intent to garner vested self-interest in the program for every recipient, interested small business owners are encouraged to offer their opinions and ideas as to how they believe the subsidy program should be best awarded.
"It's not an easy thing to award $50 million in products and services to ten thousand business owners," said Montone. "Which is why we need the help of entrepreneurs to hash out the details of "how" they want to receive it."
"We know the power lies in the owners and their businesses, and we want to empower them to be a living, breathing part of the program development," said Montone. "We must intend to increase financial independence, jobs and the tax base through success and growth. With the participants invaluable feedback, we can create a program never seen before."
Interested entrepreneurs may share their thoughts freely about how they think the subsidy should work by visiting: http://www.brandu.com/Public/PP/SubsidySurvey.
###