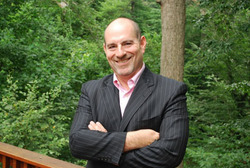 Nurture Marketing: How to turn Old contacts into New Opportunities
Potomac, MD (Vocus) May 13, 2010
Bob London, President of marketing and communications consulting firm London, Ink, is speaking on the topic of Nurture Marketing, one of the fastest-growing sectors of the marketing mix, at the Yes!Circle event on the evening of May 17th.
Please register at http://bit.ly/9gWHIz
The presentation, called, "Nurture Marketing: How to turn Old contacts into New Opportunities," will provide a practical, engaging overview of Why and how Nurture Marketing programs work; How to organize your suspects, prospects and customer contacts; What a successful, cost-effective campaign entails; and How to put one into place.
What is Nurture Marketing?
Nurture Marketing is the process of repeatedly 'touching' your suspects, prospects and existing customers with a series of consistent messages over time to educate them on the value of your product or service. The goal is simple: each Nurture Marketing tactic, whether an e-newsletter, webinar or white paper, should move the suspects further along the buying cycle. Nurture Marketing focuses on education and value rather than a hard sell. As we all know, prospects are more likely to listen when we are not trying to sell them something. Not only is this effective, it's cost-effective since you are leveraging free and low-cost electronic and social media to generate outstanding return on investment.
Details:
When: May 17, Mon, 6:30-8:30pm
Where: Intelligent Office, 2331 Mill Road, Alexandria, VA
Cost in advance: $ 25 members, $ 35 guests
Cost at the door: $ 35 members, $ 45 guests
Please register at http://bit.ly/9gWHIz
About Bob London
Bob London is president of London, Ink, a marketing and communications consulting firm that helps early-stage and established organizations define and prioritize their products, services and marketing initiatives based on what the market needs--or doesn't need.
In pioneering the Virtual VP of Marketing concept, Bob London works with companies who aren't ready for the cost and commitment of a full-time marketing executive to assess their market opportunity, determine the strategic options and develop a practical go-to-market plan, including market awareness, customer acquisition and retention, prospect "nurture" campaigns and targeted education programs.
Bob London has successfully managed marketing initiatives with annual budgets ranging from the $150 million network television launch of MCI Friends & Family (back when network tv really meant something) to under $25,000. His work and writing has been profiled or covered by the Wall Street Journal, The Washington Post, the Miami Herald, USA Today and Marketing News (the AMA's flagship magazine). Bob recently spoke at the nationwide Unintentional Entrepreneur series. He also writes business humor and satire at Bobservations.
###