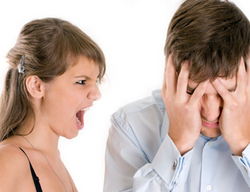 Singles events based on age range just weren't cutting it
New York, NY (Vocus) May 13, 2010
Created for socially confident, quality, city-dwelling singles, OnSpeedDating offers niche NYC singles events designed around people's dating "deal-breakers" --think: height requirements, political views, hair color, professions, hobbies and more.
Co-founders, Amber Soletti and Carmine Di Re have been living the single life in NYC for nearly a decade. After experiencing first-hand a major gap in traditional dating services, they decided to establish their own. Having both spent their careers as executives in the marketing world (he in tech, she in beauty), they put their business and singles savvy to work by creating a way for single New Yorkers to find exactly what they're looking for…on their terms.
"Singles events based on age range just weren't cutting it," explains Soletti. "NY singles, myself included, are diligent, in both knowing what we want and not being willing to settle for less. We all have our deal-breakers and we decided to work those preferences and 'must-haves' into the themes of our events to increase the chance for connection."
Ramping up their already comprehensive offering of over 30 "themed" speed dating events, new additions to the OnSpeedDating menu are: a "Men With Accents Are Hot" event, "Bald and the Beautiful" for women who get hot and bothered over the likes of Bruce Willis and Vin Diesel, "Culture Club" night for NY singles that like to partake in the "finer things" and a "Sold on NYC" night for single and "board-approved" home-owners. "Given the fact scientists have found that the size of a person's lips can play a key role in determining whether they are sexually attractive to other people, we have also recently created a 'Lip Service' Speed Dating event for singles with a more than ample kisser," says Soletti.
Also new on the dating docket is an "Upgrade" singles dating event for currently coupled singles looking to test the dating waters, a "Collared" speed dating event for blue collar men and white collar women, "LOL" speed dating for single stand-up comedians and women that love to laugh and a "Bi-onic Woman" event for bi-sexual women and the men that love them. "Knowing for a lot of men, myself included that red means go," says Co-Founder Di re, "to supplement our very popular 'Gentlemen Prefer Blondes' event we also now offer a 'Big Red' speed dating event for natural and bottle-variety redheads."
With the promise of at least 15-25 "dates" per event, single New Yorkers are sure to have their pick of matches. Admission fees range from $30 to $40 per event depending on the theme. Along with their speed dating site, they also offer free online dating throughout Canada and the United States via their sister site Kissburg.Com and NYC singles parties and events through SingleAndTheCity.Com.
Visit them at OnSpeedDating.Com, Kissburg.Com, NYSpeedDating.Com and SingleAndTheCity.Com for membership and event information.
###