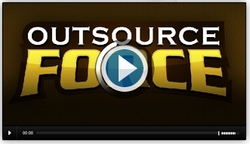 I can tell you without a doubt, that John Reese is emotionally and intellectually charged up and ready to deliver one of the finest Private Coaching Programs I've ever seen
Laredo, TX (PRWEB) May 13, 2010
Peter Palatnik, co-founder of 1st Digital Million, landed a Strategic Partnership with Digital Millionaire John Reese who released some of his best outsourcing secrets for free.
Mr. Reese produced over 60 minutes of content rich videos to share several of his outsourcing strategies including how to turn 5 hours worth of effort into 100 hours of results, the magical "not-an-iPad" device that turns ideas into auto-pilot cash flow and several other "hidden-secrets" to grow any business using what Mr. Reese refers as "The $2 Per Hour Power Formula".
Access to Mr. Reese "Outsourcing Secrets Exposed" Video Series are available at no cost by simply registering at his Partner Website http://1stDigitalMillion.com/Outsource
Although this video series are available to anyone who wants to learn how to make more and work less by outsourcing most of their efforts offshore, savvy entrepreneurs have being registering to Mr. Reese's new Coaching Program to become masters at outsourcing and learn how to grow a business without having to do all the work themselves.
"The strategies I share in this video series is enough to get you going with outsourcing, but you need to know this is only a tinny part of what it really takes to maximize success with outsourcing. There is so much more that I couldn't cover in these videos." Mr. John Reese said and also added:
"If you really want to become an expert at outsourcing and master the skills so you can benefit from it, I'm going to be offering a very special coaching program. It's an intensive high level multi-week online training program where you'll get access to an online training center with videos, step-by-step exercises and live training calls."
48 hours and over 1.5 Million in sales since its official date of release, more and more entrepreneurs are raving about Mr. Reese's new Outsource Force Coaching Program. Word has it registrations will close this coming Friday.
"I've been working with John on this launch, and have seen the materials for his outsourcing coaching program. I'm really inspired by the passion he has on what he's teaching here. I can tell you without a doubt, that John Reese is emotionally and intellectually charged up and ready to deliver one of the finest Private Coaching Programs I've ever seen and believe me, I've seen a lot." Mr. Palatnik said.
Access to John Reese's Outsourcing Coaching Program is now available by also registering at Peter Palatnik's Website at http://1stDigitalMillion.com/Outsource and clicking on the special link located on the navigation menu on the right bottom.
# # #