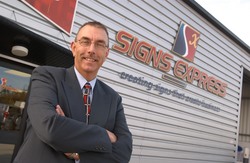 (PRWeb UK) May 15, 2010
Starting in business over the past couple of years has not been without its concerns and unfortunately has resulted in a number of new business ventures succumbing to their own vulnerability. We now seem to be heading out of the worst of the recession but there will still be a number of casualties as a result of the economic fall out. With this in mind new business start ups still need to thoroughly research the opportunities available to ensure a positive outcome.
Franchising is one such business method showing a positive outlook and is proving a more sustainable option than starting in business alone. Despite the economic uncertainty of last year, franchising still managed to contribute £11.8 billion to the country's GDP which also showed an increase of £400 million from the previous year. The statistics which were reported in the annual NatWest BFA franchise survey, also highlighted potential for future growth with franchisors, on average, planning for an additional 8.8 franchisee outlets and a modest increase in the number of businesses looking themselves to franchise their own businesses.
Unlike a standalone new business, a franchise already has the reputation of a successful brand and a tried and tested business model making the process of building a business much faster and resulting in quicker rewards.
Brian Smart, director general of the BFA commented: "Franchised businesses have weathered the recessional storm extremely well, which we should not be surprised about if we look at how franchising has proven itself over the years. The combination of the wider business support, training and economies of scale, with the determination, enterprising nature and local business focus makes franchise businesses a very robust offering. This year has highlighted this particularly well with success rates of franchise businesses not dropping even in the recent recessionary environment."
Signs Express has been in the franchising industry since 1992 and has witnessed a number of changes in the economy over that time. But it is this experience which has helped to prepare for fluctuations in the current financial market. The recent Natwest BFA survey revealed that the main action taken by franchises to deal with the recession was to advise franchisees to focus on growing their existing customer base and increase spend on marketing and advertising, and this is exactly what Signs Express has done.
Development in online marketing has lead to a great increase in web enquiries – over 800 emailed enquiries a month are regularly received to be acted on by the network. Business development along with sales and marketing are key support areas available to Signs Express franchisees along with accounts, technical, operations, IT, national accounts and human resources to name a few. But Signs Express also recognises the importance of not becoming complacent and is constantly prepared for any changes in its sector's infrastructure.
Signs Express' turnover is still up year on year and is still seeing its most established franchisees' hit the £1 million mark along with a number of centres recently reaching the milestone of £5 million invoiced sales. Financial projections for the franchise actually looks to break even in the first year, achieve net profit of £20,000 in the second year and £50,000 in the third although many franchisees exceed this. Unlike many financial projections by other franchise businesses Signs Express's detailed cash flows include a salary allowance for the franchisee so that working capital requirements can be prudently calculated.
There are a number of franchise opportunities out there to choose from and the sign industry might not always be first in mind to people looking at the retail or food sector. However, everyone needs signs of some kind so there is enormous potential for lucrative rewards and it is an opportunity which should seriously be considered. With no sign experience required, Signs Express looks for prospective franchisees with management, sales and marketing experience and/or with history at director level or as business owners themselves.
As signage suppliers with over 80 centres nationwide, the franchise network also has the bonus of its own market potential. Competition is tougher than usual for businesses in general so it has become more and more vital for them to stand out from the crowd. It's therefore important for their signage to work harder in order to attract the level of custom required to survive. It's an option that may not first spring to mind but holds numerous lucrative opportunities as a franchise business.
Tony Marsh sales and marketing director commented on the recruitment process: "As well as looking for franchisees with the business experience we're also looking for individuals with a key sense of determination and entrepreneurial ambition. It's vital to have excellent sales and management skills, be hard working, and to have full B2B awareness to be able to take our tried and tested business model and implement the skills into their own Signs Express centre. As soon as we've heard from an interested party who fits the criteria we invite them along to meet with the directors and support team to assess whether they are right for us and also whether we're right for them. It needs to be a two way partnership for a franchise to succeed."
Interested in an award winning and profitable business opportunity? You to could reap the benefits of a Signs Express franchise working for yourself but with the back up of an established brand and one of the best support structures in franchising. To find out more about Signs Express franchise opportunities please visit http://www.signsexpress.co.uk/franchise or call 0800 731 2255.
# # #