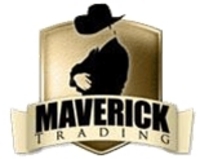 The training...we provide our team allows our traders to be successful, thereby providing a pathway for success of the firm
Sandy, UT (PRWEB) May 14, 2010
Maverick Trading today reported Q1 2010 Trading Results to members of the firm.
"Both Maverick's in-house traders and its management were pleased with the firm's results in Q1," said Jon Frohlich, Head of Coaching at Maverick Trading.
Frohlich went on to credit the results to the firm's in-house training program as well as the strategic positioning Maverick provides to its traders.
"Maverick builds long-term relationships with its traders and invests several months in training new personnel prior to them going live. The training, risk controls, and ongoing mentorship and strategic advice we provide our team allows our traders to be successful, thereby providing a pathway for success of the firm."
In commenting on Maverick's expansion plans, Frohlich continued, "Success begets success. Since announcing Maverick's expansion plans, we have been pleased by the caliber of people that have inquired about affiliating with the firm. There is a mutual recognition that both the trader and Maverick are making a bi-lateral investment in each other's success."
Maverick Trading was founded in 1997 and has over 70 affiliated traders with the firm across the United States.
###