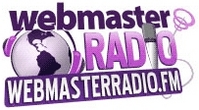 Tim Ash is part of the WebmasterRadio.FM family, it is important for us to support him and his efforts," said Daron Babin, Co-founder of WebmasterRadio.FM and AffCon2010.com.
Fort Lauderdale, FL (PRWEB) May 14, 2010
WebmasterRadio.FM, the world's largest internet radio station in the B2B industry and official radio network for many of the most prestigious internet conferences in the space, hit a grand slam after hosting its first annual ConversionBash party during the Conversion Conference in San Jose, California, May 3-5, 2010. As a community destination, WebmasterRadio.FM is proud to host events that allow everyone to have a life experience in the conference host city.
The sponsors who joined us for the inaugural event were Tealeaf, a renowned CEM solutions provider, and Unica, a leader in Marketing Management software. These companies are true leaders in the industry for supporting conference attendee's to come together in a fun and inspired environment to down load about the days education and to strengthen relationships within the industry and meet new friends. Through their generous support, all of the guests, VIPs, as well as other key media involved with the conference enjoyed a beach-themed salute to Cinco de Mayo; complete with complimentary margaritas, wine, and musical entertainment spun by a live DJ all night.
"Tim Ash is part of the WebmasterRadio.FM family, it is important for us to support him and his efforts," said Daron Babin, Co-founder of WebmasterRadio.FM and AffCon2010.com. "We were excited to kick off our newest "Bash" series at the Conversion Conference and look forward to many years to come."
Hosted at the beautiful Fairmont Hotel, the Conversion Conference spanned three days and offered an Expo hall, 26 dynamic sessions and two pre-conference workshops for attendees interested in learning from the world's leading authorities how to dramatically increase conversions for their online campaigns. From Headlines & Copywriting That Work, to the Power of Split Testing, every topic that focuses on jumpstarting and mastering conversion was covered. The event marks the first of many for the Conversion Conference series, as they already have another two shows scheduled before the end of this year: Conversion East 2010, October 4-6 in Washington, D.C., and a conference in Hamburg, Germany, October 27-28, 2010.
WebmasterRadio.FM
WebmasterRadio.FM lifts the "veiled curtain" of the Internet, bringing the business community together through an interactive radio network. Its listeners are a global group, comprised of everyone from corporate executives and decision makers to small and mid-sized businesses and individual entrepreneurs. WebmasterRadio.FM's stellar line-up of radio programming includes "CoverStory" with Jiyan Wei of PRWeb, WebmasterRadio.FM's official newswire; "Market Edge" with W2/Racepoint Group Chairman Larry Weber; Fired Up! with Gordon Rudow of Bonfire Communications; "SEM Synergy" with Search Engine Marketing Industry Leader Bruce Clay and more. To tune into WebmasterRadio.FM's live content or check out the show lineup, please visit http://www.WebmasterRadio.FM.
Conversion Conference
Conversion Conference is a joint production of Rising Media and Sitetuners.com. It is an ongoing conference series that will alternate between the West and East coast of the U.S. and other countries. It is co-located alongside the U.S. shows of the eMetrics Marketing Optimization Summit - the leading online marketing analytics conference in the world. The expo hall, lunches, Conversion Bash party, and afternoon networking events will be shared between the two conferences. Combo Passes are available when you register if you are interested in attending the educational sessions and keynotes at both events.
Tealeaf
Tealeaf provides online customer experience management solutions and is the leader in customer behavior analysis. Tealeaf's CEM solutions include both a customer behavior analysis suite and customer service optimization suite. For organizations that are making customer experience a top priority, these solutions provide unprecedented enterprise-wide visibility into every visitor's unique online interactions for ongoing analysis and web site optimization. Online executive stakeholders from ebusiness and IT to customer service and compliance are leveraging Tealeaf to build a customer experience management competency across the organization. Founded in 1999, Tealeaf is headquartered in San Francisco, California, and is privately held. For more information, visit http://www.tealeaf.com.
Unica Corporation
Unica Corporation (NASDAQ: UNCA) is the recognized leader in marketing software solutions. Unica's advanced set of enterprise marketing management and on-demand marketing solutions empowers organizations and individuals to turn their passion for marketing into valuable customer relationships and more profitable, timely, and measurable business outcomes. These solutions integrate and streamline all aspects of online and offline marketing. Unica's unique interactive marketing approach incorporates customer analytics and web analytics, centralized decisioning, cross-channel execution, and integrated marketing operations. More than 1,500 organizations worldwide depend on Unica for their marketing management solutions.
Unica is headquartered in Waltham, Massachusetts with offices around the globe. For more information, visit http://www.unica.com.
# # #