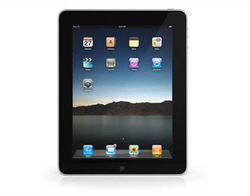 Ipads recently became available at Sellmoo and have sold for as little as $2.00.
Tampa, FL (PRWEB) May 14, 2010
Penny auctions have created quite the buzz in Europe the last few years and now Sellmoo.com has brought it to The States. In recent years penny auctions have been providing a new and exciting alternative to online auctions and shopping in general, while these types of auctions are growing in popularity, they are still largely unknown.
"We realized that North America was ready for an all new shopping experience and we feel the time is now," says Michael Kolb, President of Sellmoo.com. "With the current economic problems, everyone is looking for new ways to save, we offer the opportunity for anyone to save a great deal on the products they want."
With any new venture, it is normally approached with hesitation, Sellmoo eases that uncertainty with free registration, no credit card info needed and three free bids to try out their web site, Michael Kolb states, "we want everyone to feel comfortable with our site, that's why we offer three bids so users get a chance to experience how this new concept works."
The opportunity for shoppers to get great deals on products they love is tremendous at Sellmoo.com. Ipads recently became available at Sellmoo and have sold for as little as $2.00. "Having the latest and greatest products is a great way to attract new customers and keep everyone interested," says Michael Kolb.
Sellmoo recently launched in the US and Canada earlier this year and has recently expanded to the UK, Ireland and Australia. You can visit Sellmoo at Sellmoo.com for your chance at great bargains.
# # #