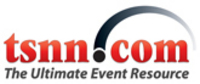 Since the closing of Tradeshow Week was announced, our phone hasn't stopped ringing. Industry leaders have been calling on us to develop a replacement" said R.D. Whitney, CEO of Tarsus Online Media.
Peterborough, NH (PRWEB) May 14, 2010
Tarsus Online Media, a division of Tarsus Group plc, announced plans to launch the TSNN DataSite to provide in-depth information about the top trade shows in the U.S. The DataSite will be an online resource representing TSNN's ten years of data collection on trade shows in North America. The announcement comes a little more than a month after the closing of Tradeshow Week, the industry's only weekly print publication and publisher of the Tradeshow Week 200 Annual Directory.
"TSNN was born on the Internet and remains the only complete census of the trade show industry. With this rich database, we can drill down on the top 500 shows. Since the closing of Tradeshow Week was announced, our phone hasn't stopped ringing. Industry leaders have been calling on us to develop a replacement, and we feel that the TSNN DataSite is the perfect response to this continuing industry demand," said R.D. Whitney, CEO of Tarsus Online Media (USA).
The TSNN DataSite will be updated as information changes. Qualified and screened subscribers will have access to the information in real time 24 hours a day, seven days a week. An annual companion print publication will also be made available. Major industry sponsors have stepped forward as underwriters.
Probit Research of San Antonio, TX has been selected to work with TSNN to execute the project. "We were extremely impressed with their research capabilities," said Whitney. "Probit Research works with leading organizations such as Microsoft, Intel, Shell, and Oracle, to name a few," he added.
"Tarsus has taken the right approach by designing a best of class data collection effort that will produce high quality, valuable information, greatly benefiting the event and exhibition industry. By offering online access through the TSNN website, Tarsus is raising the standard for research and demonstrating their commitment to create actionable business intelligence. Show managers and suppliers alike will benefit from the knowledge that will be available," said Michael Patterson, Ph.D., CEO of Probit Research.
Also supporting the need for this project is the investment banking community. "All parties involved in the exhibitions industry – marketers, operators and investors – have a strong need for key industry metrics and benchmarks published by an independent source. This database from the industry professionals at Tarsus will provide an online resource for the trends and dynamics of the largest trade shows, which are a leading barometer of B2B Marketing," said Richard Mead, Managing Director, The Jordan, Edmiston Group, Inc. (JEGI).
The TSNN DataSite is expected to become the most widely used resource for industry professionals because of its flexibility and availability as both an online and print resource. It will be updated more frequently and contain more in-depth information than the Tradeshow Week 200 Annual Directory previously contained.
"With widespread industry support already, we expect that this resource will meet the needs of the event community and impact the way that we access information in the future," said Stephen Nold, president, Tarsus Advon, the Austin, TX-based division of Tarsus Group that will oversee the development.
About Tarsus Advon
Based in Austin, Tarsus Advon properties include MeetingTechOnline and the MTO Summits. MeetingTechOnline is a team-driven online publication and community portal that provides technology information and education for the meetings industry. The team conducts research with show organizers, technology suppliers, and industry experts. Qualitative and quantitative data are respectively gathered though primary sources and survey analysis. Twice-annual MTO Summits are designed to educate event and exhibition professionals about the latest trends and developments in technology for face-to-events. Tarsus Group acquired MeetingTechOnline and the MTO Summits in 2010 creating Tarsus Advon. To learn more visit http://www.mtosummit.com.
About Tarsus Group plc
Tarsus Group is an international B2B media company creating industry-leading events, publications and online media since 1998. Tarsus Group's portfolio of exhibitions, conferences, publications, and online media, including TSNN (http://www.tsnn.com), spans across the Americas, Europe, Asia, and the Middle East. With its head office in Dublin, and offices in London, Paris, Milwaukee, Boca Raton, Shanghai, and Dubai, Tarsus extends the global reach for business professionals with more than 80 properties in a diverse range of industries including medical, aviation, manufacturing, finance, talent management, IT, marketing, and a growing portfolio focused on the events industry. To learn more visit http://www.tarsus.com.
About Probit Research
Probit Research is a boutique research firm that specializes in designing and executing custom, quantitative market research, ranging from new product development to lifecycle brand management. They combine leading-edge methods, state-of-the-art techniques, and research-on-research with years of pragmatic business experience to deliver actionable solutions that go beyond simply reporting numerical results. During the past decade, Probit has conducted hundreds of thousands of surveys across the world for many of the Fortune 500 companies. Their findings have allowed these companies to optimize both their products and services, and also provided greater insights into their customers.
About Jordan, Edmiston Group, Inc. (JEGI)
JEGI of New York, NY is a premier independent investment bank for media, information, marketing services, and related technologies. Since 1987, JEGI has completed nearly 500 high-profile M&A transactions for global and emerging companies, entrepreneurial owners, and private equity and venture capital funds. For more information visit http://www.jegi.com.
Contacts:
Stephen Nold, President, Tarsus Advon
Tel: 512.310.0628
Stephen(at)advontech(dot)com
RD Whitney, CEO, Tarsus Online Media
Tel: 603.925.1160
rwhitney(at)tarsus(dot)com
TSNN Data Contact:
Patrick Trappe
Tel: 603.925.1160
ptrappe(at)tarsus(dot)com
# # #