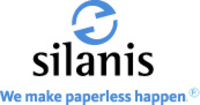 As cloud-based services make it increasingly easier and more cost-effective to move real-estate closings to the Web, it's not difficult to see why the days of pen and paper processes are numbered.
Montreal, QC (PRWEB) May 19, 2010
Time is money. And the faster you can secure it in today's volatile real estate market, the better. But securing financing for new real estate projects has proven challenging for many developers over the last year and a half. So as credit markets imploded, developers around the world responded by cutting spending and making their operations as lean and efficient as possible.
Even in Canada's booming real estate market, where prices have risen by 19% in the past year and new housing starts have steadily increased, developers are preparing for tougher times ahead. Higher interest rates and taxes, and tighter mortgage rules are expected to contribute to a 'softening' of the market for the latter half of this year, forcing developers to employ new strategies for remaining competitive.
Canderel, one of Canada's largest real estate development and property management firms, is leading the pack by leveraging cloud technology to make it faster, more convenient, and less costly for its worldwide investors and partners to negotiate and close new deals.
Timing is Everything.
Canderel has recently signed up for e-SignLive for LotusLive, an online collaboration and business networking service from IBM with integrated electronic signatures from Silanis. The cloud-based services will enable Canderel to invite business executives, lawyers and insurance representatives from financing and partner companies to come together in a virtual environment to negotiate, review and sign legal contracts and agreements electronically.
No more emailing stacks of documents to dozens of individuals in different cities, countries or continents for signing, and couriering them back. No more consolidating and verifying individually signed cover sheets. No more traveling needed to participate in the closing process. And no more unnecessary delays in securing financing and getting projects started. A true competitive advantage indeed!
Pen and Paper – A Bust Long Overdue.
As cloud-based services make it increasingly easier and more cost-effective to move real-estate closings to the web, it's not difficult to see why the days of pen and paper processes are numbered. Pen and paper add unnecessary time delays, costs, errors and risks to the closing process. They also make doing business in real-time on a 24/7 global scale impossible.
Organizations that have moved to an electronic closing process, on the other hand, have seen substantial benefits. Stewart Title, a top three titling agency in the US, has reduced the time to close consumer mortgages from 90-minutes down to 15-minutes. Because consumers can electronically review 80% of their mortgage documents in advance from the convenience of their homes, less time is required during closing. This enables Stewart Title to process more closings, more quickly during the typical end-of-the-month crunch.
Collaborative e-Commerce – A Boom to Stay.
The integrated e-SignLive e-signatures services for LotusLive, however, do more than just enable investors, business partners and customers to electronically review and e-sign closing documents 24 / 7 from anywhere in the world. The services bring something entirely new to the table: Collaborative e-Commerce on a global scale.
In addition to closing deals electronically, real estate developers can use the web services to tap into the power of online social networking to build and nurture better relationships with their investors, partners and customers. To communicate and collaborate with individuals outside of their four walls more efficiently and cost-effectively. To participate in virtual 'face-to-face' meetings supported by video conferencing, instant messaging, secure document sharing, dynamic data visualization, and so much more.
Not a Question of If, But When.
Booms that don't turn into busts are those that fulfill both present and future needs. Collaborative e-Commerce is here to stay. While the inefficiencies of pen and paper in the closing room have been tolerated up until now, the new economic reality won't allow for it much longer. It's just a matter of time before all developers move to online closings and take advantage of cloud-based, Collaborative e-Commerce services. The question is whether developers will choose to squeeze out inefficiencies and costs today, or pay the price down the road.
Register a Free 30-Day Trial of e-SignLive.
Discover just how easy it is to sign documents electronically in the cloud by registering for a free 30-day trial of e-SignLive for LotusLive.
Need an On-Premise, Enterprise Solution?
If you're looking to automate thousands of transactions and need an enterprise, on-premise e-signature solution, Silanis and IBM have a solution for you. Click here for more information.
# # #