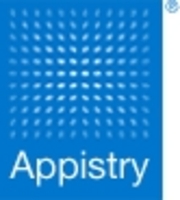 St. Louis, MO (PRWEB) May 17, 2010
News:

Appistry, the enterprise cloud platform leader, today announced that it will host a webinar on Thursday, May 20, 2010 at 11:00 AM PDT/2:00 PM EDT titled "PaaS, Chapter 2 – The Future of Application Delivery." This free webinar will feature industry veteran and Forrester Research, Inc. vice president, John Rymer, as he explores platform-as-a-service (PaaS) and its role as the future of application development, deployment and delivery.
According to industry experts, PaaS continues to hold the attention of enterprise IT executives for its ability to accelerate time-to-market. Yet adoption of the first crop of public cloud PaaS offerings has been slow due to the lack of control, visibility and portability. This webinar will explore a new breed of solutions dubbed "Adaptive PaaS" which offer the best of the 1st generation of PaaS without the limitations that have hampered enterprise adoption.
Attendees will learn how Appistry's CloudIQ Platform exemplifies this next-generation platform and how it can accelerate the development of highly scalable cloud applications while simplifying deployment and management across private and public clouds.
Details:

This interactive webinar will be held Thursday, May 20, 2010 at 11:00 PDT/1:00 CDT/2:00 EDT. Attendees will learn about the next-generation of adaptive platform-as-a-service offerings, and how they can help enterprises:
1. Accelerate application development and reduce time to market, while preserving existing investments in tools and skill sets
2. Deliver more agile, scalable applications able to react to fluctuating market conditions
3. Decrease capital and operational costs for new and existing applications without vendor lock-in
4. Select the best deployment option for your application, including both public and private clouds

Supporting Quotes:

"The cloud value proposition varies greatly based on the model chosen. PaaS for public and private cloud environments is growing quickly but many enterprises still remain skeptical due to misconceptions about PaaS," said Sam Charrington, vice president of marketing at Appistry. "This webinar was created, with the assistance of John Rymer, to help enterprises understand the role of platform-as-a-service technologies and the impact they can have on the enterprise today."
This new generation of PaaS employs a different approach by adopting "conventional application code to the elastic scaling and multi-tenancy of cloud architectures. Developers don't have to use special APIs or languages (like salesforce.com's Apex) to create applications for the cloud. They can code as they always have," writes John Rymer, vice president of research at Forrester Research in the Forrester Blog for Application Development & Delivery Professionals (Platform-As-A-Service, Chapter 2, May 11, 2010). This new generation of PaaS also adapts "conventional servers and storage to provide "cloud" services by providing application, database and/or file virtualization services. Some of the early adopters of PaaS use the software to implement internal clouds", according to the Forrester blog posting.
About Appistry
Cloud computing promises a new level of enterprise competitiveness, and Appistry CloudIQ Platform makes that vision a reality. Appistry CloudIQ Platform enables a new generation of highly scalable, extremely reliable, data-centric applications to be delivered at a fraction of the time, cost and complexity of traditional approaches. Reinventing the enterprise application platform for private, public and hybrid clouds, Appistry is delivering next-generation platform-as-a-service, today. With the most comprehensive platform and the most successful customers, Appistry is the leading provider of enterprise PaaS software and services. Appistry customers include global leaders like FedEx, State Street Bank, and Northrop Grumman, and multiple U.S. Government agencies.
For more information about Appistry, please visit http://www.appistry.com.
# # #