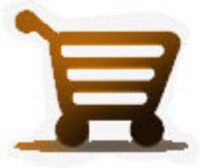 MM5Central.com is the Ultimate Resource for the Miva Merchant & E-Commerce Communities.
Rockville, MD (PRWEB) May 18, 2010
MM5Central connects the e-commerce industry and the Miva Merchant community with the tools they need in order to run a successful online business. With the information provided by this powerful new website, storeowners will be able to learn how they can make their websites function on their terms and make their sites work for them, rather than the other way around.
Miva Merchant is a module-based shopping cart software that operates primarily on a template basis. There are numerous developers that are continuously producing new modules, store skins and scripts to give storeowners the opportunity to tailor their sites to their exact specifications. This is something that other shopping carts on the market do not provide.
MM5Central does the dirty work for their users. They weed through the current modules on the market and provide visitors with reviews of the best modules available for various tasks. With Miva's powerful Store Morph Technology (SMT), owners of online storefronts can completely modify each and every page of their website. Furthermore, with Miva's Search Engine Optimization (SEO) templates, storeowners can easily assign meta tags and descriptions to their pages.
For over ten years, Miva Merchant has been widely recognized as the most customizable and user-friendly shopping cart on the market with its first-rate features and countless available modules. Now, Miva Merchant 5, in conjunction with WebNet Hosting, is embracing the future of e-commerce by offering fully PCI Compliant Hosting and PA-DSS certification of the Miva cart platform.
The PA-DSS requires all shopping cart applications to adhere to strict security guidelines in order to make the Internet a safe and trusted marketplace for credit card transactions and other confidential information. With their latest release, Miva Merchant is now 100% compliant with the PA-DSS (well before the July 1st, 2010 deadline). For merchants using carts that are not PA-DSS certified, now is the perfect time to transfer your website to a Miva Web Hosting account with WebNet Hosting in order to guarantee total compliance. Transfers as well as the Miva license (a $995 value) are free and WebNet Hosting will also provide any client that opens a new account with a free Miva Skin (a $250 value).
The world of e-commerce is constantly changing and evolving. It can be extremely difficult to keep up with it all. MM5Central pledges to stay on top of the current trends, software updates and Miva modules in order to provide the Miva community with the most up to date information available. Everything an online storeowner needs to know is merely a click away. Users are encouraged to submit questions, comments and articles to MM5Central's expert staff via the site's Miva Wiki feature.
MM5Central.com delivers all of the following and more:
· Miva Video Tutorials
· The Top 10 Miva Modules
· Product Reviews
· Articles Written by Miva Experts
· Technical Support
· The Miva Wiki
· Interviews
· Success Stories
· Managed Miva Hosting
Are you getting the most out of your Miva?
About MM5Central.com:
MM5Central.com has been developed and is fully supported by WebNet Hosting, Premier Partner Miva Merchant Web Hosting providers since 2004. This is a site dedicated to the Miva Merchant and e-commerce communities in order to help online business owners of any size operate more effectively. The distinguished MM5Central team strives to be a friendly and accessible group of experts that always puts their clients first. Established or prospective online storeowners need to search no further than WebNet Hosting for all of their web hosting, e-commerce and shopping cart solutions.
Contact:
http://www.mm5central.com
info(at)mm5central(dot)com
# # #