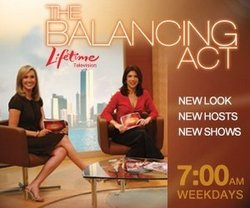 Pompano Beach, FL (PRWEB) May 15, 2010
In the past we've welcomed sports heroes, and during this year's Arthritis Awareness month, we're welcoming another hero to the show: 11-year-old Caitlin Ryan. She's one of the 300,000 children in this country who suffer from juvenile rheumatoid arthritis.
Caitlin and her father, Dave Ryan, share her story of coping with arthritis since she was diagnosed at age three. Aside from the pain commonly associated with arthritis, Caitlin missed school some days and hasn't been able to participate in the games and sports that are part of a typical child's life. Last year, she had to undergo hip replacement surgery.
Despite the challenges, Caitlin and Dave credit the Arthritis Foundation for helping them cope with her illness, helping them to meet other people who are going through the same thing, and creating hope that someday there will be a cure, and better treatment. They've educated them on the disability. And, of course there's the Arthritis Walk, at which Caitlin and her team recently raised more than $100,000 for research.
The Arthritis Foundation is the only national not-for-profit organization that supports the more than 100 types of arthritis and related conditions. For more than 60 years, the Foundation helped people take control of arthritis by providing public health education; pursuing public policy and legislation; and conducting evidence-based programs to improve the quality of life for those living with arthritis. For more information, visit http://www.arthritis.org.
About The Balancing Act: The TV show airs on Lifetime Television at 7:00am (ET/PT) -- and is America's premier morning show that's about women, for women, and trusted by women. Celebrating life and all there is to accomplish, The Balancing Act inspires and empowers with entertaining and educational segments, placing women in the best position to achieve success in every area of their lives. For additional information or to view a segment, visit http://www.TheBalancingAct.com. To sign up for the show's newsletter go to http://www.thebalancingact.com/join.php. For more details about The Balancing Act, LLC please visit parent company O2 Media Inc. at http://www.o2mediainc.com. For Media-Marketing Relations, contact Limor Windt, (954) 691-1102.
Follow The Balancing Act on http://www.facebook.com/TheBalancingActFans, http://twitter.com/BalancingActTV, and http://www.youtube.com/thebalancingact.
###