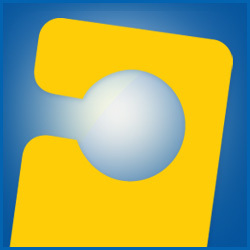 Advisories are just part of the modern reality of today's travel industry. However the fact remains that people are still looking for ways to visit Thailand, move around the country, and avoid central Bangkok.
(PRWEB) May 18, 2010
HotelTravel.com is offering alternative suggestions to assist travellers planning to visit Thailand with a creative combination of planes, trains and automobiles designed to whisk visitors away from Bangkok.
With many countries issuing travel advisories advising citizens to avoid travel to Bangkok, Thailand's capital is off most visitor's itineraries, HotelTravel.com Chief Information Officer, Oliver Dombey, said.
"Advisories are just part of the modern reality of today's travel industry. However the fact remains that people are still looking for ways to visit Thailand, move around the country, and avoid central Bangkok.
"Even in the coming months well after the situation is resolved it might be useful to create itineraries using border entries or fly into other international airports in Thailand. May is already the start of the traditional low season – so watch for airlines and hotels to start dropping rates to woo back customers once the dust settles," he added.
Fly to Vientiane
Cross the Mekong River over the Friendship Bridge to Nong Khai – chill there or check out Loei or nearby Phu Kradung. From Nong Khai there is train service down through the northeast to Bangkok (alight at the Bang Sue station or sooner if you go all the way to the capital), or get a taxi to Udon Thani for domestic flights around the country.
Bus Hub from Pattaya
There is a bus terminal at Suvarnabhumi International Airport, but there are limited departures compared to Pattaya. From there you can head to the northeast, north or connect with transport heading south without having to transfer on the Bangkok side of the Chao Phraya River. Hotels in Pattaya currently offer the best value for money deals in Thailand.
Fly to Phnom Penh
There are lots of options to head south from the Cambodian capital to the beaches of Silhanoukville leaving on the hour starting from 07:00AM. From there take the ferry to Koh Kong and cross into Thailand at Hat Lek and head to Trat – jumping off point to Koh Chang.
Discover Nakorn Ratchasima & Khao Yai
Nakorn Ratchasima (Korat), the gateway to Thailand's northeast, is only three hours outside Bangkok and shared taxis from the airport can be found for around US$120. The Khao Yai National Park is only 45 minutes to an hour outside Korat, and is stunning from May onwards once the seasonal monsoon begins.
Train from Singapore or Kuala Lumpur
Passengers should alight in Hat Yai for transfers to all of southern Thailand's beach areas, from Koh Samui, Koh Phangan, Krabi, Phuket or Koh Lanta. Anyone taking the train all the way to Bangkok should alight at or before the Bang Sue train station to avoid the capital's main Hua Lamphong railway station.
Fly direct to Phuket
It has the most international service of any airport in Thailand other than Bangkok's Suvarnabhumi International Airport. Air Asia uses Phuket International Airport as its inbound aviation hub for southern Thailand. Khao Lak is only a 50 drive from the airport, Khao Sok National Park is less than two hours drive away.
Fly direct to Chiang Mai
'The Rose of the North' is roasting hot this time of year until the rains begin, but there is great value to be found for hotels in Chiang Mai. Nearby Chiang Dao is only an hour away with a small town feel that harks back to old Siam. Chiang Dao Nest is the place to stay, offering outstanding food, a stunning location and cheap accommodation.
Head East
Land at Suvarnabhumi International Airport and head to the eastern seaboard by taxi, sleepy Sri Racha is often overlooked but is very chilled. Or carry on to Sattahip, Koh Samed, Rayong or Koh Chang.
Hurry West
Same as above but head west the coastal town of Hua Hin, known for its history as a Thai Royal retreat and for its excellent golf courses. From Hua Hin south to Chumphon there are dozens of beaches that cater to the domestic market that are rarely visited by foreigners.
Hang Near Suvarnabhumi Airport
There are over a dozen great golf courses within 30 minutes drive from the airports, and the number of Suvarnabhumi Airport hotels continues to grow and competition has driven rates down. Good shopping can be had nearby at Seacon Square on Srinakarin Road – but that is about as close as anyone needs to go into the city.
Note: This information was accurate when it was published. Please be sure to confirm all details directly with the companies or organisations in question before planning your trip.
-----ends-----
About HotelTravel.com
HotelTravel.com is a leader in worldwide hotel bookings and a pioneer in online customer service, providing the inside track to the best deals and discounts for hotels in more than 100 countries. Founded in 1999, the company's multi-lingual website offers eight languages – English, Chinese, Japanese, French, German, Spanish, Italian, and Korean – supported by a 24-hour customer service centre staffed by native speakers in each language. The company employs over 300 staff with offices in Thailand, Malaysia and China.
# # #