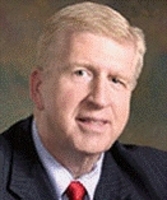 "Georgia law now requires that any person challenging an administrative license suspension [after being arrested for DUI] MUST pay a filing fee of $150 when the 10-day appeal letter is filed. Many citizens (and some attorneys) will miss this requirement."
Atlanta, GA (PRWEB) May 19, 2010
On May 13, 2010, Georgia Governor Sonny Perdue signed into law House Bill 1055. This massive revenue-generating bill raised fees on all aspects of the judicial system in an effort to offset some of the State's growing deficit. This new law dramatically affects ALL NEW DUI arrests by adding an immediate requirement for an unprecedented fee for an accused DUI driver to be able to save his or her driving privileges following a DUI arrest.
Georgia now requires a $150 filing fee that MUST accompany all administrative license suspension (ALS) hearing requests related to DUI arrests. In order to protect the accused driver's ability to continue driving, the fee must accompany all 10-day letters seeking an appeal of the officer's proposed administrative suspension called for by O.C.G.A. Section 40-5-67.1. Absent the $150 check being included, no hearing will be scheduled by the Office of State Administrative Hearings and the driver's license or privilege to drive on Georgia's highways (for drivers with licenses issued outside of Georgia) will be suspended and no appeal will be allowed. As of Monday, May 17th, the DDS website did not have any information posted about this dramatic change in Georgia's DUI law.
According to Atlanta DUI lawyer Lawrence A. Kohn, the paperwork (called the Form 1205) currently being used by police departments across Georgia to notify drivers of how to challenge their pending suspensions (for refusing or taking the test and being over the legal limit) fails to reflect this change. Kohn further stated that due to the lack of a news release or publicity about of the necessity of the $150 check, almost every DUI driver currently trying to handle his or her appeal and MOST lawyers are totally unaware of this change in the law.
"We cannot stress the importance of this new change. The $150 fee, made payable to the Georgia Department of Driver Services, must be sent within 10 business days of the date of arrest to DDS", Kohn stated. "Business days" are weekdays that are not state or national holidays. Without the filing fee being submitted, the hearing request will NOT be honored, according to DDS General Counsel Jennifer Ammons.
National DUI book author and a 34 year veteran of Georgia DUI trial work, William C. Head, questions the legality of the new measure. "No other state in America imposes such a significant fee for a driver to seek administrative judicial review of the legality of the officer's arrest decision. Typically, this kind of a 'court cost' item would be reserved for situations where the appellant lost the appeal," Head observed.
One silver lining exists in the new law: Personal checks for the $150 fee are acceptable. "At least the indignity of having to run out and buy a money order is not required," Head remarked.. His office is handling DUI arrest calls 24 hours a day until this crisis passes. 404-250-1113 or 877-384-4367 toll free. For more information see Mr. Head's recently published Article on the $150 Filing Fee.
###