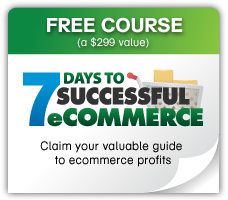 Saratoga Springs, NY (PRWEB) May 18, 2010
Mountain Media announced today the launch of their new online mini-course for ecommerce merchants called, "7-Days to Successful eCommerce". The ecommerce solution provider says the course is designed to be a valuable ecommerce guide for merchants by giving them some basic tools and techniques to help take their online stores "to the next level" and to improve overall ecommerce profitability. The mini-course will be delivered through a succession of emails that allow merchants to download a new "lesson" each day for 7-days. Interested merchants can register for the free ecommerce mini-course at http://www.mountainmedia.com/ecommerce-guide.php
After twelve years of providing ecommerce website development and search engine marketing expertise to the national mid-tier market, Mountain Media noticed recurring trends in the issues facing their ecommerce clientele. Upon identifying 7 distinct disciplines that they had observed online merchants struggle to successfully implement within their ecommerce environments, the company decided to compile short lessons surrounding these topics in order to provide merchants with a basic foundation that they can build upon to improve their online presence.
Topics of the course include; the importance and process of selecting the right domain name, planning your product catalog, selecting your ecommerce platform, establishing a merchant account to accept online credit card payments, PCI compliance for level-4 merchants, website conversion techniques and search engine marketing strategies. The company hopes that "7-Days to Successful eCommerce" will provide both veteran ecommerce merchants and those just getting started with tools and techniques to help them get the most out of their online business.
From selecting a domain name to developing an ecommerce catalog, taking payments and effectively marketing a website, "7 Days to Successful eCommerce" will help ecommerce merchants gain new insight into what makes an ecommerce website successful, and how they can use this knowledge to be successful too. Register today at http://www.mountainmedia.com/ecommerce-guide.php
ABOUT MOUNTAIN MEDIA
Mountain Media was founded in 1998 to heed the growing commercial demand for effective website design and development allowing small to mid-tier businesses to proliferate their message and expand into new market segments. Since then, the company has set focus on, and become a premium provider of customizable eCommerce products and services.
Privately held and headquartered in Saratoga Springs, NY, the company's proprietary eCommerce management platform, known as "Mountain Commerce" was named to Practical eCommerce magazine's list of notable shopping cart solutions in late 2007. The Mountain Commerce suite enables online merchants to receive top search-engine visibility while providing powerful up-selling and cross-selling features, effective order management and fulfillment, pricing and promotions handling, payment processing and catalog management, all on a secure and reliable platform. Additionally, the company offers a full compliment of commercial Web services such as Search Engine Marketing, Graphic Design and Web Hosting.
###