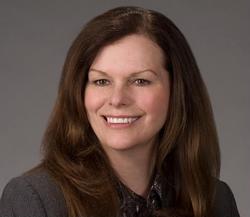 We are very pleased to welcome Marian to PDSI
Atlanta, Georgia (Vocus) May 18, 2010
PDSI is pleased to announce the appointment of Marian Lang, CPA, as Accounting Manger in its Atlanta-based corporate headquarters. Ms. Lang brings more than ten years of accounting experience and financial reporting expertise to her new role at PDSI. Ms. Lang will work in partnership with the company's leadership team to ensure the operational efficiency and effectiveness of PDSI's financial performance.
"We are very pleased to welcome Marian to PDSI," said Ms. Angie Fife, CFO of PDSI. "Her depth of accounting knowledge and financial reporting expertise will positively impact our abilities to better serve our clients as the premier hotel development and renovation company in the hospitality business."
"The expertise and dedication to our clients' needs by everyone at PDSI is very inspiring," Ms. Lang said. "My co-workers are some of the most talented project managers and coordinators I've ever met. I look forward to implementing accounting policies and procedures that will bring PDSI's organizational strengths to the forefront of our Company's commitment to quality, efficiency and service."
Prior to joining PDSI, Ms. Lang served as Controller for a closely held service assurance company where she was responsible for all aspects of the firm's accounting systems, policies and procedures. In this role she established systematic month-end close procedures, conducted GAAP Revenue Recognition, and handled the redesign of invoicing and payables systems to increase cash flow. She also directed the company's due diligence process during acquisition negotiations.
Ms. Lang received her Masters degree in Accounting and Financial Management with distinction from the Keller Graduate School of Management. She is a member of the American Institute of Certified Public Accountants (AICPA) and Georgia Society of CPAs (GSCPA), as well as a Certified QuickBooks Proadvisor.
"As Accounting Manager, Marian will play an integral role in PDSI's ability to meet our clients' goals and expectations of quality, the means and methods used to achieve these goals, and PDSI's ability to deliver the type of performance and service that makes our firm the best in its industry," Mr. Engelberger added.
About PDSI
PDSI is a privately held hotel project management and development firm specializing in the hospitality market worldwide. Founded in 2001, the firm's portfolio includes over 350 projects comprising more than 72,000 guestrooms covering approximately ten million square feet of hotel, mixed-use and retail facilities with a total value of approximately $2 billion. PDSI strives to provide a comprehensive array of services and value in line with the investment goals of its clients. Visit http://www.pdsi.us for more information.
###